SunSirs: China Thermal Coal Prices Fell Last Week (January 18-22)
January 25 2021 11:24:05&nbsp&nbsp&nbsp&nbsp&nbspSunSirs (Selena)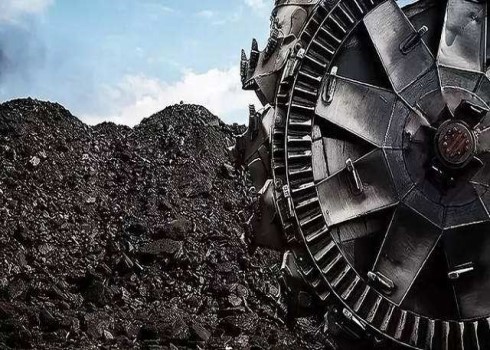 According to the monitoring of SunSirs, the price of thermal coal fell last week. On January 18, the average port price of steam coal was maintained at 1,037.5 RMB/ ton, and on January 22, the average port price of steam coal was maintained at 958.75 RMB/ ton, with a price drop of 7.59% and a year-on-year increase of 70.68%. On January 21, the steam coal commodity index was 120.48, down 4.07 points from the previous day, down 3.62% from the highest point of 125.00 points (2021-01-19) in the cycle, and up 169.53% from the lowest point of 44.70 points on January 20, 2016. (Note: period refers to the period from September 1, 2011 to now)
In terms of producing area, the price of producing area is still rising. Due to the severe epidemic situation in the main producing area, some coal mines stop production. The coal price in Inner Mongolia is stable, because the approved production capacity in a few areas has been used up and production has been suspended; in Shaanxi, because of the prevention and control of public health incidents, coal pulling has decreased. Overall supply is still relatively tight.
Downstream power plants: due to the rising temperature, the daily consumption of power plants decreased and the inventory of power plants increased. On the demand side, the pressure of power generation is relieved and the demand is decreased. Moreover, the power plant held a wait-and-see attitude towards the thermal coal in February, and some traders lowered their prices to actively ship. The demand game between the buyer and the seller is mainly due to the uncertainty of power plant daily consumption in February.
SunSirs analysts believe that: the Spring Festival is approaching, the temperature in the south is about to pick up, and the daily consumption of steam coal may have reached a high point. The power plant had accumulated a large amount of inventory before, which reduced the short-term purchasing pressure and affected the transaction in the short-term spot market. However, the market has different attitudes towards the daily consumption of power plants in February. Overall, short-term thermal coal prices or maintain a narrow consolidation market in China, specific to the downstream market demand.
If you have any questions, please feel free to contact SunSirs with support@sunsirs.com.
Agricultural & sideline products