SunSirs: The Spot Was Tight, and the MEK Market Steadily Rose in Early November
November 19 2020 14:40:19&nbsp&nbsp&nbsp&nbsp&nbspSunSirs (John)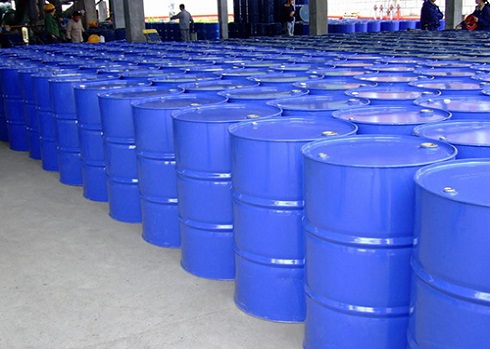 According to the data monitoring of SunSirs, as of November 18, the average ex-factory price of MEK in the domestic market was 6,833 RMB/ton. Compared with the price on November 1, the average price was raised by 433 RMB/ton, an increase of 4.77%.
Low inventories provided support, the MEK market steadily rose
In November, the overall domestic MEK market entered a benign transmission. On the 2nd and 3rd, the market quotations of MEK rose slightly in succession, with a reference rate of 200-300 RMB/ton. The supply side of the market was always tight, inventory was low, and the demand side was stable, supporting the steady upward trend of MEK market.
On the upstream side, the liquefied civil gas market declined this week. On November 17, the liquefied petroleum gas civil market in Northeast China fell as a whole, and the market transaction atmosphere was light. The downstream enthusiasm for entering the market was not high, and they often maintained just-needed replenishment, and the market benefits were limited. The LPG civilian market in Shandong has mixed ups and downs, but the range was not large, mostly around 20-50 RMB/ton. The market transaction atmosphere was fair. The current mainstream transaction price was around 3,100-3,120 RMB/ton. The civil liquefied gas market in North China continued to weaken, with a slight downward adjustment, and the market transaction atmosphere was general. At present, the terminal consumption is average, and the downstream market is cautious when entering the market.
Internationally, on November 17, the US WTI crude oil futures market price rose slightly, and the main contract settlement price was reported at 41.65 US dollars per barrel, an increase of 0.31 US dollars. The price of Brent crude oil futures market fell slightly, and the settlement price of the main contract was reported at 43.75 US dollars/barrel, a decrease of 0.07 US dollars/barrel. Oil prices remained stable on Monday, with small fluctuations. The market is worried that the lockdown measures taken to contain the rebound of the epidemic may suppress fuel demand and offset the positive effects of vaccine expectations and the continued implementation of OPEC+ production cuts.
New orders do not well support the market, the market outlook for MEK will be mainly consolidated
At present, the overall inventory of methyl ethyl ketone market is low, but new orders are not many and the demand is average. Therefore, the methyl ethyl ketone data engineer of SunSirs believes that it will be slightly difficult for the domestic methyl ethyl ketone market to continue to rise in the short term. More attentions need to be paid to raw materials and changes in demand.
If you have any questions, please feel free to contact SunSirs with suooort@sunsirs.com.
Agricultural & sideline products