SunSirs: During "Double Eleventh", Acetic Acid Market Was Strong without Discount
November 12 2020 15:04:10&nbsp&nbsp&nbsp&nbsp&nbspSunSirs (John)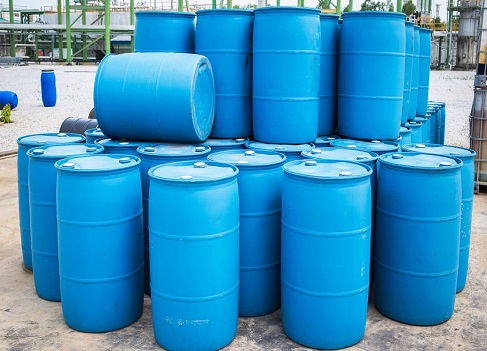 According to the monitoring of the bulk data of SunSirs, the domestic acetic acid market has been on the rise recently. As of November 11, the average price of acetic acid in East China was about 2,843 RMB/ton, an increase of 7.57% from the beginning of the month and an increase of 13.58% from the same period last month. As of the 11th, acetic acid in Shandong area was 2,700-2,880 RMB/ton, acetic acid in Jiangsu area was 2,900-3,000 RMB/ton, acetic acid in Zhejiang area was 3,050-3,150 RMB/ton, acetic acid in Henan area was about 2,750-2,820 RMB/ton, and acetic acid in Hebei area was 2,750- 2,800 RMB/ton, acetic acid in Northwest China was about 2,400 RMB/ton.
At present, the domestic acetic acid market continues its upward trend. The price of acetic acid has risen to a high level during the year. The overall market starts smoothly. Enterprises in East China execute export orders. In addition, domestic demand in the downstream market is relatively good, and corporate inventory is generally low. Multiple positives support the strong upward trend of the acetic acid market.
In the upstream methanol market, due to weather conditions, equipment shutdowns and repairs in some areas have led to a decline in market supply. In addition, the inventory of manufacturers is not high. Most of the industry's mentality is positive, and the profits of traders are fair. It is expected that the domestic methanol market will continue to run firmly in the short-term, currently about 2,027 yuan/ ton. On the downstream side, after the acetate market has continued to rise, the end-market purchase has become rational. The current market has sufficient supply and good cost support. The trading atmosphere in the industry is flat. It is expected to operate stably in a short period of time.
Recently, the supply of acetic acid in the international acetic acid market has been tight, and the price of acetic acid in various regions has been operating stably. At present, the Asian acetic acid market is around 360-420 US dollars/ton; the European market is around 570 Euro/ton; the North American market is currently around 530 US dollars/ton.
The acetic acid analyst of SunSirs believes that the current domestic acetic acid market is growing strongly, with dual support for export and domestic demand, corporate inventories are low, and the price intention is high. Under the situation that market demand exceeds supply, the acetic acid market is expected to continue to operate in a short period of time.
If you have any questions, please feel free to contact SunSirs with suooort@sunsirs.com.
Agricultural & sideline products