SunSirs: China Thermal Coal is Running steadily near the end of October
November 02 2020 10:34:34&nbsp&nbsp&nbsp&nbsp&nbspSurSirs (Selena)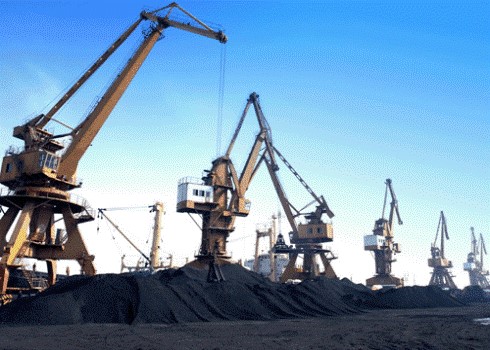 According to the monitoring of SunSirs, the price of thermal coal has been stable for the time being. On October 29, the average port price of thermal coal remained at 607 RMB/ ton, while on October 1, the average price of thermal coal was 611.25 RMB/ ton, down 0.7%, and the price was 6.44% higher than last year.
On October 28, the commodity index of thermal coal was 73.13, down 0.06 points compared with the previous day, 29.01% lower than 103.01 points (2011-11-15), and 63.60% higher than 44.70 points, the lowest point on January 20, 2016. (Note: period refers to 2011-09-01 to now)
Analysis of Influencing Factors
In terms of origin, Shanxi area large mine association shipping, coal prices are strong. The overall sales of lump coal in Inner Mongolia is good. In Yulin, Shaanxi Province, 17 new coal mines have withdrawn from the production capacity, and the downstream demand is still strong, and the coal price is expected to be strong.
Downstream power plants: entering the fourth quarter, the demand for electric coal is strong in winter peak season, and the inventory decreases rapidly. The centralized procurement of power plants leads to the rapid rise of coal price. However, with the continuous winter storage and previous replenishment, the coal inventory of power plants increased, and the pace of market replenishment slowed down, which limited the short-term demand for steam coal and had a negative impact on the market sentiment. At present, the mainstream closing price of 5,500 kcal thermal coal is about 605-610 RMB/ ton.
According to the data of the National Bureau of statistics, from January to September, 2.79 billion tons of raw coal were produced, a year-on-year decrease of 0.1%. In September, the production of raw coal was 330 million tons, a year-on-year decrease of 0.9%, an increase of 0.8% over the previous month; the average daily output was 11.04 million tons, with an increase of 530,000 tons on a month on month basis.
SunSirs analysts believe: short term non electric terminal production will still be in the peak season, the north will gradually enter the heating season, thermal power production and electricity coal consumption demand will be improved. The daily consumption of power plants in southern China is high, and there are few import quotas left in coastal areas. It is predicted that the short-term thermal coal price in China will be stronger and the operation will be mainly based on the downstream market demand.
If you have any questions, please feel free to contact SunSirs with support@sunsirs.com.
Agricultural & sideline products