SunSirs: Refrigerant R134a Market Declined Slightly Due to Poor Demand
October 29 2020 13:45:17&nbsp&nbsp&nbsp&nbsp&nbspSunSirs (John)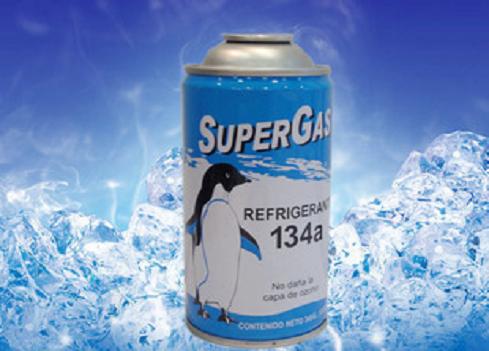 Price trend
According to data from SunSirs' bulk list, as of October 28, the average price of refrigerant R134a was 15,333.33 RMB/ton, down 1.08% from last Wednesday, down 0.43% from the previous month, and down 33.81% from the beginning of the year.
Analysis review
The market for refrigerant R134a has declined slightly recently. The prices of hydrofluoric acid and trichloroethylene on the raw material side are weakly consolidating, and the cost support for refrigerants has weakened, while the domestic market is weak, the automobile industry is weak, and buying is flat, which is negative for the refrigerant R134a. The export market has not seen a significant improvement. The overall transaction environment continues to be sluggish, traders are cautious in obtaining goods, manufacturers are under increasing sales pressure, and prices are at risk of downward adjustment. The trend of R134a is weak to maintain stability. According to the price monitoring of the business agency, as of October 28, the current mainstream price of refrigerant R134a in the market was about 15,000-18,000 RMB/ton, and the transaction price was low.
In terms of raw materials, on October 28, the mainstream price of domestic anhydrous hydrofluoric acid manufacturers was 7,700-8300 RMB/ton, the ex-factory prices of the on-site merchants remained stable, the operating rate of domestic hydrofluoric acid manufacturers was average, and the on-site supply of goods was normal. However, the demand of the downstream refrigerant industry was not good, and on-site procurement was mainly on-demand. It is expected that on-site prices may remain low and fluctuate in the later period.
Market outlook
Refrigerant analysts of SunSirs believe that the raw material end of the refrigerant R134a has weakened support, terminal demand is sluggish, the transaction center has shifted, and the overall performance is slightly sluggish. It is expected that the refrigerant R134a will continue to be weak and maintain stable operation in the short term.
If you have any questions, please feel free to contact SunSirs with support@sunsirs.com.
Agricultural & sideline products