SunSirs: The Spot Was Tight and the Domestic Bromine Market Was Operating Stably
October 26 2020 08:07:51&nbsp&nbsp&nbsp&nbsp&nbspSunSirs (John)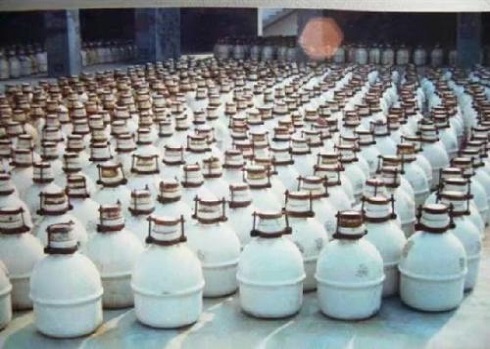 Price trend
According to data from the Commodity List of SunSirs, the domestic bromine market is currently at a high level. As of October 22, the average price in Shandong was about 31,777 RMB/ton, an increase of 4.76% from the beginning of the month, and an overall increase of 2.69% from the same period last year.
Analysis review
At present, the domestic bromine market continues to rise. The industry as a whole has started to operate steadily, and corporate inventories are low. Some companies have lowered their intentions to sell goods for stockpiling. As the weather turns cold, the expected increase in production in the market outlook is expected to decline, but the downstream market has resisted the high price of bromine. At present, mainstream bromine companies offer about 31,500-32,000 RMB/ton.
On the upstream side, the domestic sulfur market is temporarily operating stably, the quotations of sulfur manufacturers in various regions are stable, the downstream demand is stable, the industry is positive, the market sulfur quotations are strong, and the low prices on the market are hard to find. The market outlook focuses on the downstream follow-up situation, currently about 930 RMB/ton; The prices of mainstream sulphuric acid manufacturers are temporarily stable, the manufacturers' inventory is small, the downstream demand is strong, and the raw material end price support is strong, currently around 397 RMB/ton; The caustic soda market is operating steadily, the overall trading in the industry is fair, and the inventory pressure of enterprises is not great, currently around 500 RMB/ton. The main downstream flame retardant market of bromine is still under construction, and the price support for bromine is strong, but the end demand has fallen, and there is resistance to the high price of bromine; Industries such as pharmaceutical and pesticide intermediates have started generally, and the demand side is flat on the price support of bromine.
Market outlook
Bromine industry analysts of the business agency believe that the domestic bromine market is currently lacking in spot supply, and production will further decline after the weather turns cold. However, the downstream market has a certain resistance to the high price of bromine. It is expected that the bromine market will continue to operate stably in a short period of time.
If you have any questions, please feel free to contact SunSirs with suooort@sunsirs.com.
Agricultural & sideline products