SunSirs: China BR Market Rose slightly (October 12-16)
October 21 2020 10:04:05&nbsp&nbsp&nbsp&nbsp&nbspSunSirs (Selena)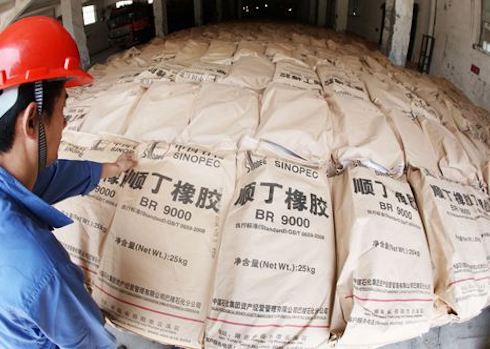 According to the data monitoring of SunSirs, China domestic BR market rose slightly last week (10.12-10.16), with the price of 9,070.00 RMB/ ton at the beginning of the week and 9,340.00 RMB/ ton at the weekend, an overall increase of 2.98%.
Last week, the ex-factory price of domestic BR and petrochemical manufacturers increased. As of October 16, the ex-warehouse price of Daqing BR of Northeast Sales Company of PetroChina was implemented at 9,400 RMB/ ton. Last week, the operating rate of domestic petrochemical BR unit increased compared with the end of September, and the supply of BR increased slightly.
The price of raw materials rebounded, and the cost was supported by BR. As of October 16, the butadiene price was 6,863 RMB/ ton, up 7.86% from 6,363 RMB/ ton at the beginning of the week, according to the monitoring of SunSirs.
The start-up of downstream tire market continued to rise slightly, and the start-up of all steel tire and semi steel tire remained above 70%, and there was rigid demand for rubber.
Market Forecast: SunSirs analysts believe that at present, the price of raw material butadiene rebounded to a certain high level, and the downstream demand has certain support, it is expected that the price of China BR will continue to be high in the short term.
If you have any questions, please feel free to contact SunSirs with support@sunsirs.com.
Agricultural & sideline products