SunSirs: Raw Materials are Beginning to Show Signs of Decline, China's Polyamide Held Prices and Wait and See (9.1-9.15)
September 18 2020 07:53:01&nbsp&nbsp&nbsp&nbsp&nbspSunSirs (Linda)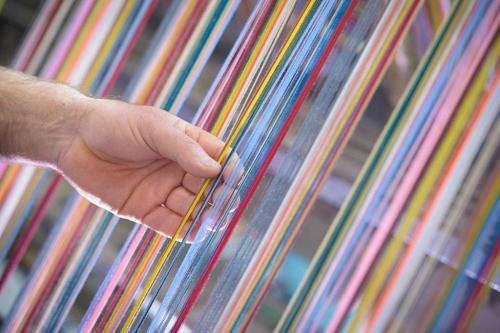 According to statistics from SunSirs, as of September 15th, DTY of nylon filament in Jiangsu area reported 15,066 yuan/ton, which was the same as the price at the beginning of September, down 16.91% year-on-year; the price of nylon POY reported 12,620 yuan/ton, unchanged from the beginning of September. A year-on-year decrease of 19.21%; the price of nylon FDY reported at 15,600 yuan/ton, an increase of 100 yuan/ton from the beginning of September, a year-on-year decrease of 20.00%. In early September, WTI crude oil futures fell 12.46%, but the performance of nylon raw materials was strong. Although the traditional peak season has entered the traditional peak season, the order recovery is limited, and some manufacturers have raised their quotations, but most of them are still waiting.
In early September, the support of pure benzene ring was strong and the price of cyclohexanone rose slightly, but the Luxi plant is expected to restart, and the increase in supply put pressure on the price of cyclohexanone. At the beginning of September, the operating rate of caprolactam enterprises was 79%, and the cost and downstream demand improved, and the manufacturers were mainly price. As of September 11, the PA6 operating rate was about 81%. In the first half of September, the consumption level of downstream factories was not high, order follow-up was weak, merchants had resistance to shipments, market confidence was insufficient, there were profitable orders, and the trading atmosphere was biased. It's cold and prices are falling. Crude oil fell, the market was generally bearish, and short-term price fluctuations are expected to weaken.
According to data from the General Administration of Customs of China, in August 2020, my country's textile and apparel exports reached 30.924 billion U.S. dollars, down 1.18% from the previous month. Among them, the export value of textiles (including textile yarns, fabrics and products) was US$14.71 billion, a decrease of 7.88% from the previous month; the export value of clothing (including clothing and clothing accessories) was US$16.206.6 billion, an increase of 5.80% from the previous month. In August, textile and apparel exports declined, and the traditional peak season orders were not as supportive as in previous years. Although some nylon companies raised their quotations, most of them considered the possibility of a fall in raw materials, and held the prices to wait and see.
SunSirs analysts believe that the sharp drop in crude oil has frustrated market confidence, the expected decline in raw material cost support, limited order support, and the game between peak season benefits and falling raw materials, it is expected that short-term nylon filament shipments are mainly held at prices.
If you have any questions, please feel free to contact SunSirs with support@sunsirs.com.
Agricultural & sideline products