SunSirs: International Cude Oil Prices Declined, Gasoline and Diesel Prices Fell slightly
September 16 2020 10:49:44&nbsp&nbsp&nbsp&nbsp&nbspSunSirs (Selena)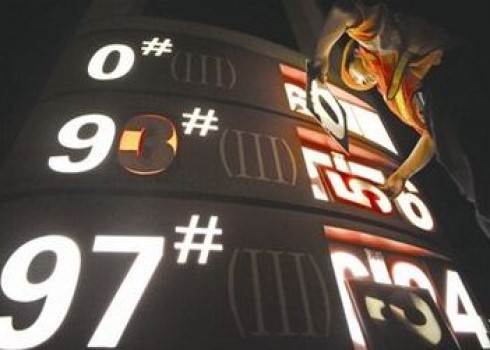 The price of international crude oil fell. On September 4, the adjustment of domestic oil product price stalled, and the domestic oil product market entered the peak demand season, but the decline of international crude oil pulled down the price center of refined oil. According to the monitoring data of SunSirs, the price of gasoline on September 11 was 5,498 RMB/ ton, down 1.17% from the beginning of the week; on September 11, the price of diesel oil was 4,798 RMB/ ton, down 0.41% from the beginning of the week.
Due to concerns that the impact of the global epidemic will intensify, demand may be restrained, as well as the resonance impact of the sharp fall of technology stocks and energy stocks in the United States. At the beginning of the week, the international crude oil price fell sharply, but remained stable in the later period. WTI crude oil price fell by 6.21% and Brent crude oil price fell by 6.01%.
In terms of gasoline demand, most of China's regions have a sunny autumn, less rainfall, more residents' driving trips, and better gasoline consumption performance. However, the sharp decline in international crude oil prices has lowered the focus of domestic gasoline prices. In terms of diesel demand, entering the peak demand season, diesel demand in engineering, infrastructure, logistics and other industries is supported, and the fishing moratorium is over, which has a certain driving effect on diesel demand, but the falling international oil price has pulled down the focus of diesel price.
SunSirs oil product analyst believes that: the international crude oil market demand is not good, and the crude oil price continues to be under pressure; however, with the arrival of the peak sales season, the price of China refined oil is expected to be stable.
If you have any questions, please feel free to contact SunSirs with support@sunsirs.com.
Agricultural & sideline products