SunSirs: International Crude Oil Price Fluctuated highly, China Gasoline and Diesel Prices remain Stable
September 03 2020 10:34:51&nbsp&nbsp&nbsp&nbsp&nbspSunSirs (Selena)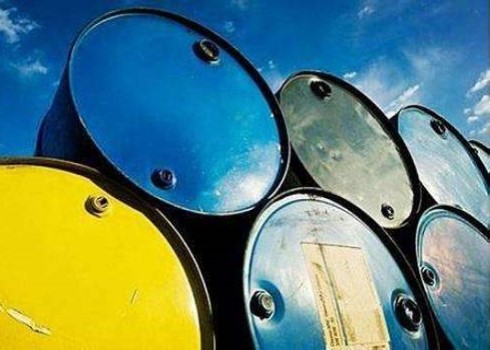 The international crude oil price fluctuated at a high level and rose slightly. As of August 28, the latest crude oil change rate was 0.50%, and the domestic oil product market price adjustment is not expected to be adjusted. The price of gasoline and diesel oil remained stable. According to the monitoring data of SunSirs, the price of gasoline on August 28 was 5,551 RMB/ ton, up 0.79% from the beginning of the week; on August 28, the price of diesel oil was 4,830 RMB/ ton, down 0.16% from the beginning of the week.
Good news from the international crude oil market continues to release. In August, OPEC+ non-standard oil producing countries plan to compensate for production reduction from August to September. It is estimated that the total production reduction scale of OPEC+ is about 8.1-8.3 million barrels/ day. EIA data shows that the decline of crude oil and gasoline inventory in the United States last week is higher than expected. Meanwhile, the hurricane has forced a large number of offshore drilling platforms in the Gulf of Mexico to be shut down, resulting in a decrease in crude oil production. International crude oil prices rose, WTI crude oil futures prices rose 1.61% weekly.
In terms of gasoline, China domestic hot weather has decreased, gasoline terminal demand has maintained rigid demand, and international crude oil prices have risen, but domestic refined oil price adjustment is expected to remain only in a positive range, the gasoline market has not pushed up much, and the product oil market price has risen slightly. In terms of diesel, the terminal demand of diesel oil in southern China has recovered, but the support for diesel market is not obvious. Domestic industrial and mining, outdoor construction, transportation, etc. maintain a rigid demand level. Diesel market is not willing to push up. The market price of oil products remained stable last week.
SunSirs oil product analyst believes that: the international crude oil market is not good and the upward range of crude oil price is small, which has no obvious stimulating effect on the oil product market. However, the traditional peak season is coming, and China refined oil price is expected to rise steadily.
If you have any questions, please feel free to contact SunSirs with support@sunsirs.com.
Agricultural & sideline products