SunSirs: Inventory Pressure Free, China DME Market begins to Rise
August 21 2020 09:32:25&nbsp&nbsp&nbsp&nbsp&nbspSunSirs (Selena)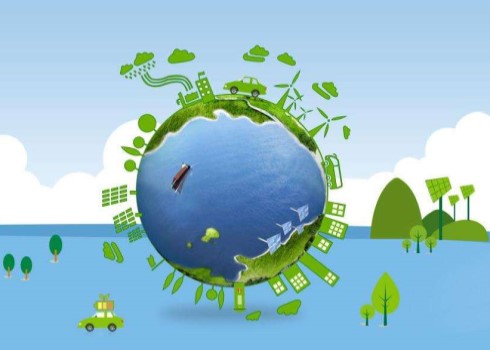 From August 14 to 20, the dimethyl ether market rose again. According to the data monitoring of SunSirs, the average price of DME in Henan market on August 14 was 2,246.67 RMB/ ton, and that on August 21 was 2,290.00 RMB/ ton, an increase of 1.93% in the week and a decrease of 3.24% compared with August 1.
The rise and fall of LPG civil market wwas mutual, and Shandong civil gas was mainly weak, which was negative for the market. Under the influence of high temperature weather, the terminal demand needed to be improved, and the downstream needed to be supplemented as needed, so the enthusiasm for entering the market was general. The market was still bearish, with a narrow decline at the beginning of the week. However, due to the impact of floods in Southwest China, some enterprises were forced to stop their cars, and the market supply was reduced, which obviously supported the market. The inventory of manufacturers was pushed up without pressure. Taking Henan Xinlianxin as an example, the price of Xinlianxin increased by 30 RMB/ ton on August 18 and 19, and increased by 20 RMB/ ton on the August 20. The ex-factory price increased from 2,260 RMB/ ton to 2,310 RMB/ ton within three days. The downstream enthusiasm to enter the market has been improved, manufacturers to ship smoothly, with a strong mentality.
China domestic upstream methanol market was up and down, but mostly lower. Among them, the price of methanol in Shandong Province decreased steadily, while that in Henan Province decreased in a narrow range. The main offer price of methanol market in southern Shandong Province temporarily stabilized at around 1,540-1,550 RMB/ ton spot exchange, Linyi received the local mainstream offer to 1,530 RMB/ ton and delivered it without tax, and the part of logistics goods offered was 1,510 RMB/ ton. Most of the downstream enterprises have to wait and see. The market of LPG for civil use in Shandong Province fell in a weak position. Due to the rising price in the early stage, the enthusiasm of downstream market entry has obviously turned weak, manufacturers' shipment has been hindered, inventory has increased slightly, and the narrow range of profits has stimulated the downstream market entry. The benefits to DME are limited.
Although it is still in the traditional off-season in August, the weather is cooling down obviously, the terminal demand is expected to be improved, and most manufacturers' inventory is operating at a low level, which supports the market obviously. Although the civil gas market is temporarily weak, it is still likely to rise in the future. In the short term, there is still room for China DME to rise in the short term.
If you have any questions, please feel free to contact SunSirs with support@sunsirs.com.
Agricultural & sideline products