SunSirs: China Asphalt Market Price was Stable
August 19 2020 09:40:18&nbsp&nbsp&nbsp&nbsp&nbspSunSirs (Selena)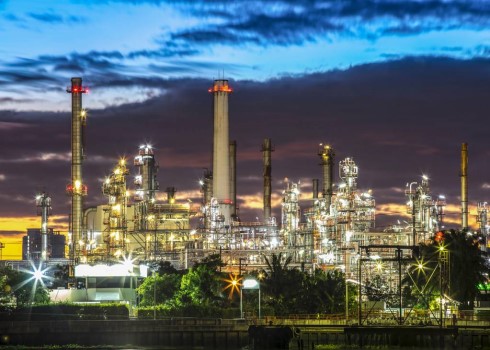 The international crude oil price continues to fluctuate at a high level, but due to the influence of cloudy and rainy weather in China this week, the demand of asphalt market is hindered, and the market price has dropped steadily. According to the price monitoring data of SunSirs, the asphalt price was reported at 2,522 RMB/ ton on August 14, down 0.49% from the beginning of the month.
OPEC countries Saudi Arabia and other oil producing countries have verbally promised to strictly implement production reduction; U.S. crude oil inventories continue to decline; however, OPEC and IEA monthly reports have been released this week, and the data performance is average. International oil prices soared and fell.
Recently, the price of asphalt in Sinopec and PetroChina's main refineries remained stable. The atmosphere of transaction in North China and Shandong was light, and the mainstream transaction prices in the market decreased slightly; the demand for asphalt in East and South China continued to recover; the supply of goods in Southwest China was supplemented, but the demand was limited by rainfall, and the market price center shifted downward. In addition, the recent domestic asphalt futures prices continue to go down, and the bearish sentiment in the asphalt market is gradually rising, and the domestic asphalt price has dropped slightly this week.
According to the analysts of SunSirs, the international crude oil price continues to maintain the upward trend of shock. In addition, the demand for terminal asphalt in the southern region has recovered, and the demand for terminal asphalt in the northern region has entered the peak season. It is expected that the price of China asphalt will stop falling and turn to rise.
If you have any questions, please feel free to contact SunSirs with support@sunsirs.com.
Agricultural & sideline products