SunSirs: Raw Manganese Ore Prices Rose and Silicomanganese Prices Rebounded Strongly (August 10-14)
August 18 2020 08:09:43&nbsp&nbsp&nbsp&nbsp&nbspSunSirs (John)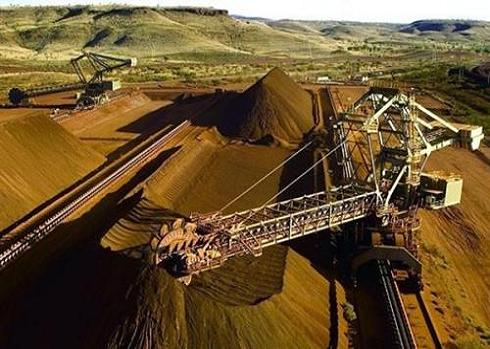 Price trend
According to the price monitoring of SunSirs, the silico-manganese alloy market began to rise this week, up by about 100-200 RMB/ton compared to last week. Currently, in Ningxia, the silicomanganese with the specification of FeMn68Si18 has an ex-factory price of 6,150-6,200 RMB/ton. it was up 2.79% from the beginning of the week.
Analysis review
In August, the tender price of silicomanganese steel was introduced one after another
Liaoning Anshan Iron and Steel announced its August bid price for silico-manganese alloy at 6,150 RMB/ton, down 200 RMB/ton from the previous month; Liaoning Benxi Iron and Steel's August bid price for silico-manganese alloy was 6,150 RMB/ton, down 198 RMB/ton from the previous month, the purchase quantity was 2,000 tons; Shougang Tonggang's August bidding price of silicomanganese alloy was 6,150 RMB/ton, and the purchase quantity was 2,000 tons.
Silicomanganese stock is tight
Recently, the southern plant mainly focuses on fulfilling steel mill orders, and low-price sales are relatively rapid; the northern plant has gradually digested inventory to a lower level recently, and indicated that downstream inquiries and purchases are active. With the reduction in operating rates in some areas, most factories now indicate that they have no spot and are mainly scheduled for production, and some have been scheduled to the end of this month or even the beginning of next month. This week's inventory has decreased by nearly 14,600 tons compared with the end of last month, and the main producing areas have also decreased accordingly.
Raw manganese ore prices are firm
Manganese ore quotations are still very strong. The mainstream quotation of Tianjin Port 45.5% Australian block is 39.5-40 RMB/ton degree, South Africa semicarbonate is 37 yuan/mtu, Gabonese block is 37.5 yuan/mtu, Qinzhou Port's mainstream quotation is basically the same as Tianjin Port .
At present, the transaction volume of manganese ore has increased. With the high-priced ore inventory in hand and the recent good sales of silicomanganese, miners still have a strong attitude of bullish price. There is still a small upward space for ore prices, and higher quotations of manganese ore will gradually accepted by the market.
Market outlook
At present, the price of raw manganese ore is strong, downstream demand is good, and the spot supply of silicomanganese is tight. According to the analysis of SunSirs, the price of silicomanganese still has room to rise in the short term, but with the weak rise in ore prices and the pressure of high-level manganese ore inventories, the rising momentum may be insufficient, and the increase is limited.
If you have any questions, please feel free to contact SunSirs with support@sunsirs.com.
Agricultural & sideline products