SunSirs: Rebound Bocked? The Rise of China DME is more Difficult
August 17 2020 08:17:06&nbsp&nbsp&nbsp&nbsp&nbspSunSirs (Selena)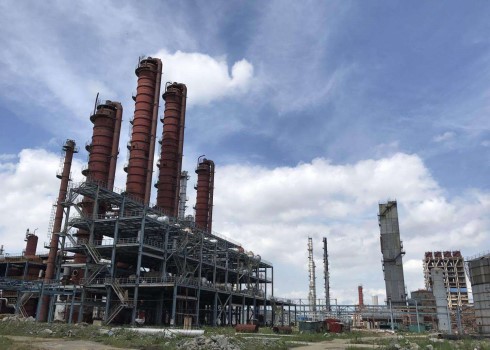 In the first half of August, the DME market fell first and then rebounded. Affected by seasonal factors, the rise of DME was more difficult. According to the data monitoring of SunSirs, the average price of DME in Henan market on August 9 was 2,243.33 RMB/ ton, and that on August 13 was 2,276.67 RMB/ ton, an increase of 1.49% in the week and a decrease of 3.80% compared with August 1.
In the first week of August, the DME market was weak as a whole. After entering the second week, it first ushered in an upward trend, but the market was too short, the rebound was blocked, and then fell again on August 13. Within three days, the ex-factory price rose from 2,260 RMB/ ton to 2,310 RMB/ ton.
However, the trend of international crude oil is uncertain, and the weak consolidation of LPG civil market has brought Limited benefits to the market. Besides, the traditional off-season in August has not passed, the weather temperature is high, the domestic demand is weak, the downstream demand is stable, and the mentality is mostly cautious, and the enthusiasm for entering the market has changed. This week, Henan first chemical DME plant was restarted, market supply increased, but the terminal demand did not change significantly, so the price was finally reduced. At present, other regions are weak and stable.
The cost of methanol this week is weaker, containing the rise of DME. The civil market of liquefied petroleum gas (LPG) is mainly strong in various regions this week, but it is not good for DME.
Currently, cost methanol is fluctuated, the international crude oil trend is uncertain; DME market plays a negative role. The adjustment of civil high level of LPG has limited support to the market. Although there is no obvious pressure on the current inventory of manufacturers, the downstream mentality is cautious and the market entry is not positive. As the main production area of Henan, the price is not stable. With the spread of market pessimism, other regions may follow to fall. On the whole, it is unlikely that China DME will fall deeply in August, but the trend to rise is still difficult.
If you have any questions, please feel free to contact SunSirs with support@sunsirs.com.
Agricultural & sideline products