SunSirs: Viscose Staple Fiber Quotations Remain Stable, while Rayon Yarn is Quite Pricey
July 24 2020 09:38:42&nbsp&nbsp&nbsp&nbsp&nbspSunSirs (Linda)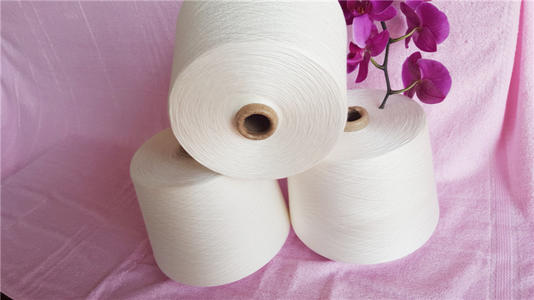 According to the price monitoring of SunSirs, as of July 21, the domestic average ex-factory price of 1.2D*38mm viscose staple fiber was 9,342 yuan/ton, down by 115 yuan/ton from the beginning of July, a decrease of 1.21% and a year-on-year decrease of 20.30%. Due to the general output, individual quotations of cotton linters have risen, while the quotations of viscose have basically remained stable. Some manufacturers have raised their quotations. The mainstream quotations are around 9,000 yuan/ton.
The amount of cottonseed is limited, and the cost supports the cotton linters market. In addition, the output of cotton linters is average. The price is mainly stabilized, and individual quotations have increased. However, due to the insufficient operating rate of downstream chemical fiber plants and refined cotton plants, the demand for cotton linters is still ordinary, which restricts the room for cotton linters to rise. In the future, the market for cotton linters will remain stable, and the differences in local demand will cause price fluctuations of cotton linters.
On July 21, the commodity price index of viscose staple fiber and rayon yarn was 95.50, which was the same as on July 20, and was down 4.86% from the highest point in the cycle of 100.38 points (2019-07-21), and compared with January 05, 2020 The lowest point of 84.93 points rose 12.45%. (Note: Period refers to 2019-01-01 until now)
As of July 21, the average ex-factory price of 30S rayon yarn in Shandong was 13,766 yuan/ton, a decrease of 100 yuan/ton from the price in early July, a decrease of 0.72% and a year-on-year decrease of 19.49%. Demand is still not improving. Viscose staple fiber manufacturers have firm quotations, and some are showing signs of upward adjustment. However, the demand for rayon yarn is difficult to change. Manufacturers have been holding prices for long-term shipments, and transaction prices are concessional, and shipment pressure is greater.
SunSirs analysts believe that the price of viscose has remained stable in the past week, and those with the highest price may have no actual transaction, and generally make goods at a price. The price of rayon yarn is also strong, and the price limit has become the keynote of the textile industry.
If you have any questions, please feel free to contact SunSirs with support@sunsirs.com.
Agricultural & sideline products