SunSirs: Downstream Replenishment is Active, China Oil Product Market Price Rose in early July
July 16 2020 08:13:28&nbsp&nbsp&nbsp&nbsp&nbspSunSirs (Selena)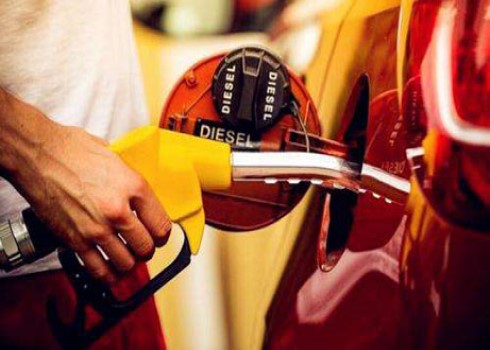 The international crude oil price went up in the first ten days of July. At 24:00 on July 10, China domestic oil products rose for two consecutive times. Meanwhile, refineries reduced the operating load, and the demand for replenishment by downstream enterprises increased, which pushed up the market price of domestic oil products. According to the monitoring data of SunSirs, the prices of gasoline and diesel oil on July 10 were 5,227 RMB/ ton and 4,843 RMB/ ton, respectively, up 5.06% and 1.69% compared with July 1.
OPEC+ countries were determined to reduce production. Saudi Arabia and others raised crude oil prices, boosting the international crude oil prices. WTI and Brent crude oil prices rose by 4.15% and 4.89% respectively in the first ten days of July. Since 24:00 on July 10, domestic gasoline and diesel prices have increased by 100 RMB/ ton, realizing the first consecutive rise in the year. The bullish mentality of downstream enterprises increased, and the demand for replenishment increased.
In terms of gasoline, the hot summer is coming, and the oil consumption for automobile air conditioning has increased, and the peak gasoline demand season has entered. The middle and lower reaches of customers are more enthusiastic in replenishing and purchasing, which supports the rising market price of finished gasoline. In terms of diesel, the southern region has continuous rainfall and increased flood, and most of the northern areas also have rainy weather. Outdoor operations such as mining, logistics and infrastructure construction are limited, and the demand for diesel is not good. Overall, diesel market demand is not as good as gasoline market.
Recently, some refinery units have entered the maintenance period, and the start-up load of the refinery has declined slightly. Data show that as of July 10, Shandong refining atmospheric and vacuum capacity utilization rate was 73%, down 3% from last week. The supply of refined oil resources was slightly reduced, which was beneficial to the upward trend of domestic refined oil prices.
SunSirs oil product analyst believes that international oil prices are consolidation around $40/ barrel. July is the peak season for gasoline demand, but affected by rainfall, downstream consumption of diesel is relatively weak. It is expected that the trend of gasoline and diesel prices in July will continue to diverge.
If you have any questions, please feel free to contact SunSirs with support@sunsirs.com.
Agricultural & sideline products