SunSirs: London Lead and Shanghai Lead Rose at Night
July 08 2020 11:28:23&nbsp&nbsp&nbsp&nbsp&nbspSunSirs (Linda)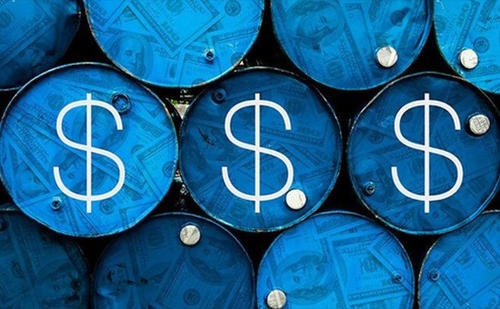 On July 7, the BPI of the commodity price index was 748 points, an increase of 1 point from July 6 and a decrease of 26.59% from the highest point in the cycle of 1,019 (2012-04-10), a decrease of 13.33% from the lowest point of 660 on February 03, 2016. (Note: Period refers to 2011-12-01 to present).
The lead commodity index on July 7 was 89.81, which was the same as July 6. It was 32.98% lower than the highest point in the cycle of 134.01 (2016-11-29), and it was 20.34 higher than the lowest point of 74.63 on March 19, 2015. %. (Note: Period refers to 2011-09-01 to present).
In late New York, the US dollar index closed 0.2% higher at 96.97; the offshore CNY fell 0.14% against the US dollar and USDCNH closed at 7.0229; Fed Vice Chairman Clarida: see some signs that the economy started to rebound in May and June; if it is necessary, the Fed can and will do more; if necessary, the Fed's lending facilities will continue to be effective; the newly confirmed diagnosis of the US epidemic broke through 50,000 again overnight, and many regions announced that they would stop restarting the economy; the European Union's economic contraction rate was adjusted from 7.7% to 8.7%, of which the second quarter may contract by 13.5%; API crude oil inventories increased by 2.05 million barrels from the United States to July 3, expected to decrease by 3.4 million barrels, and the previous value decreased by 8.156 million barrels ; Crude oil market: crude oil (as of 3 a.m. Beijing time on July 8th) spot Brent closed at $43.545/barrel, up $0.12 from the previous trading day, or 0.28%. WTI closed at $40.7/barrel, down $0.03 from the previous trading day, or down 0.07%. Affected by this, most of the London metal market rose, London copper rose 0.86%, London aluminum flat, London zinc rose 0.73%, London nickel flat, London tin fell 0.7%, London lead rose 0.89%; Shanghai metal market was mixed, Shanghai copper rose 0.89%, Shanghai aluminum fell 0.85%, Shanghai zinc rose 0.03%, Shanghai lead rose 0.75%, Shanghai nickel fell 0.12%, Shanghai tin fell 0.24%, thread rose 1.49%, and stainless steel fell 0.52%.
LME lead trend: LME lead opened at $1,796/ton, the lowest was $1,781.5/ton, the highest was $1,833/ton, and the closing price was $1,811/ton, an increase of 0.89%.
Shanghai lead trend: Shanghai lead opened at 14,700 yuan/ton, the highest was 14,750 yuan/ton, and closed at 14,750 yuan/ton, an increase of 0.75%.
Domestic lead stocks are still high, downstream demand has not yet been liberalized, trading is light, and the futures market has a strong dominance on prices. On July 7, Shanghai lead and London lead both rose slightly. It is expected that market prices will rise slightly today.
If you have any questions, please feel free to contact SunSirs with support@sunsirs.com.
Agricultural & sideline products