SunSirs: International Oil Price Rises, China Refined Oil Price Follows Up
July 08 2020 10:36:34&nbsp&nbsp&nbsp&nbsp&nbspSunSirs (Selena)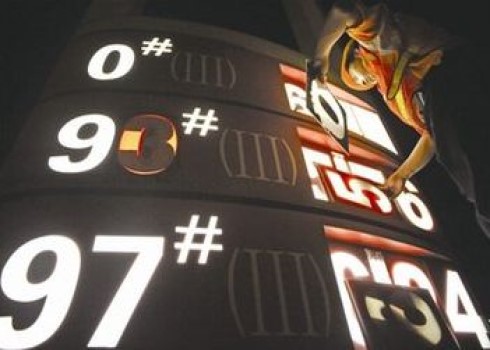 The international oil price fluctuated upward, and the bullish sentiment in the terminal market increased. According to the monitoring data of SunSirs, the prices of gasoline and diesel rose by 3.15% and 1.00% respectively from June 28 to July 3.
Recently, although the increase of US crude oil depots depresses the price of international crude oil market, Saudi Arabia and other OPEC+ countries have been making efforts to reduce production. The implementation rate of OPEC's production reduction agreement in June pushed up to more than 100%. The average output in June was 22.62 million barrels/ day, 1.92 million barrels/ day lower than the revised level in May. The favorable supply side of the market supported the international oil price to rise to more than $40/ barrel. WTI and Brent crude oil rose by 4.34% and 4.57% respectively.
The short-term demand of domestic gasoline market improved. Under the influence of high temperature in summer, diesel is in relatively low season. However, under the influence of rigid demand support and bullish crude oil prices, the downstream replenishment demand increased significantly.
According to SunSirs, the latest crude oil change rate on July 3 was 1.60%, and it is expected that a new round of refined oil price adjustment will increase by 100 RMB/ ton at 24:00 on July 10. The increase in expectations will stimulate the enthusiasm of traders and the terminal market to replenish their stocks.
According to the refined oil analysts of SunSirs, the international oil price has broken through $40/ barrel, but OPEC+ production reduction countries may relax the production reduction, and the international oil price will continue to be weak. The high temperature weather in July has increased, the downstream consumption of gasoline is relatively good, and the downstream consumption of diesel is relatively weak. It is expected that the price trend of gasoline and diesel will be divided in July
If you have any questions, please feel free to contact SunSirs with support@sunsirs.com.
Agricultural & sideline products