SunSirs: DME Fell in the Off-season and will Remain Low in the Future
June 24 2020 10:03:50&nbsp&nbsp&nbsp&nbsp&nbspSunSirs (Selena)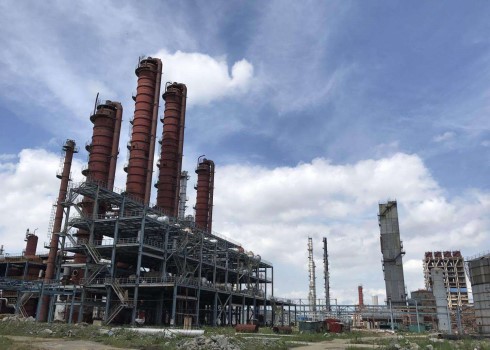 In June, demand for DME fell in the off-season. According to data monitoring of SunSirs, the average price of DME in Henan market was 2,283.33 RMB/ ton on May 31, 2,193.33 RMB/ ton on June 22, down 3.94% during the period, compared with 28.32% in the same period last year.
In June, the operating rate of domestic DME market was about 12%, which was lower than that of the previous month, and the market transaction atmosphere continued to be depressed. At the beginning of the month, the market of DME was limited, the weather was hot, the terminal market demand was extremely limited, and the downstream mainly consumed its own inventory. The delivery situation of the manufacturers was not good, the inventory pressure of some enterprises was rising, the price was continuously weak and lowered, and the price was constantly low.
With the price falling to a relatively low level, the atmosphere of market transactions has not improved significantly. In the case of cost inversion, most enterprises reduce the load of production, a small number of enterprises are forced to stop, the market operating rate is weakened, which brings some support to the market, and the price stops falling and stabilizes. However, the weakness of the civil market of LPG still restricts the DME, and there is still a certain amount of inventory in the downstream, with limited market benefits and stable prices.
On June 17, the crude oil continued to rise slightly, and the market supply continued to decrease, so DME market finally ushered in an upward trend. Henan Xinlianxin took the lead in raising the price by 10 RMB/ ton, while other enterprises adjusted their prices to keep pace with the increase. However, poor demand in China terminal market is still the biggest constraint, and the cost of methanol is weak and consolidated, the civil trend of LPG is not good, DME rose insufficient momentum, limited gains, and then the trend back to low.
In the future, although the current crude oil has risen, it has a limited positive effect on the LPG market, and the civil gas market is still weak. In addition, the low cost methanol operation makes it difficult to find a good effect on the market of DME. It is expected that the weakness of DME in the off-season will be hard to change in the short term. However, due to the limited falling space, the future market may remain low.
If you have any questions, please feel free to contact SunSirs with support@sunsirs.com.
Agricultural & sideline products