SunSirs: Exports Decreased and Domestic IPA Market Prices Fell (June 15-19)
June 22 2020 10:54:54&nbsp&nbsp&nbsp&nbsp&nbspSunSirs (John)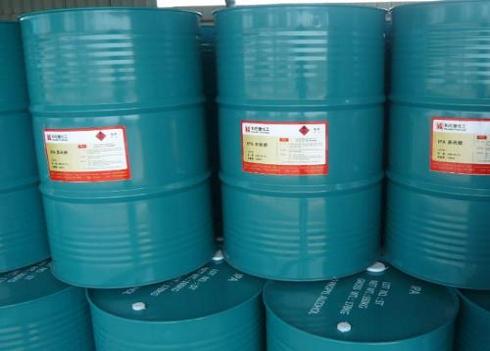 Price trend
According to the monitoring data of SunSirs, the price of IPA fell this week. At the beginning of the week, the average domestic IPA price was 13,766.67 RMB/ton, and the average price at the weekend was 13,200 RMB/ton. The price fell by 4.12%within the week.
Analysis review
This week, domestic IPA prices fell. In June, the market price of raw material acetone remained high, and the price of IPA continued to be high. In the international market, the US IPA market continued its downward trend, and the European IPA market closed down. The overseas disinfectant market demand gradually looked for more alternatives, and overseas orders fell. As a result, the IPA factory operating rate fell and prices fell. Up to now, the domestic IPA negotiation range in Shandong is about 12,000-13,300 RMB/ton, and the Jiangsu IPA negotiation range is 12,700-13,500 RMB/ton. South China IPA negotiation range is 13,400-13,600 RMB/ton. Recently, export orders have been reduced, and the benefits of IPA have slowed down.
As for the raw material acetone, the market price of acetone has risen. After a brief downturn in East China this week, many terminals just needed to replenish, but the current port arrivals are still relatively small. Domestic factories have limited supply. Market negotiations have pushed up 200 RMB/ton to 10,500-10,700 RMB/ton. For IPA, the cost pressure is greater, and some manufacturers have stopped production for maintenance.
In terms of raw material propylene, the propylene market price in Shandong continued to rise. At the beginning of the week, the average domestic propylene price was 6,604.55 RMB/ton, and the average price at the weekend was 6,875.55 RMB/ton. The price increased within the week by 4.1%. The sales of propylene manufacturers are good and there is no inventory pressure. The profit of propylene-based IPA is still very considerable. Affected by the decrease in foreign trade orders, it is not excluded that prices will be reduced accordingly.
Market outlook
IPA analysts of SunSirs believe that the price of raw material acetone was high and the cost was under pressure. On the demand side, the favorable foreign trade slowed down, the export orders were significantly reduced, and there were many domestic trade inquiries. At present, the acetone method IPA factory is under pressure, and the manufacturers are repairing one after another. The propylene method IPA has a relatively large profit, and the price has room for downward adjustment. In general, there is a high possibility that the price of IPA will continue to decrease in the short term, and follow-up needs to pay attention to changes in the news.
If you have any questions, please feel free to contact SunSirs with marketing@sunsirs.com.
Agricultural & sideline products