SunSirs: Chinese Corn Prices Continued to Rise Last Week (June.15-19)
June 22 2020 08:57:30&nbsp&nbsp&nbsp&nbsp&nbspSunSirs (Linda)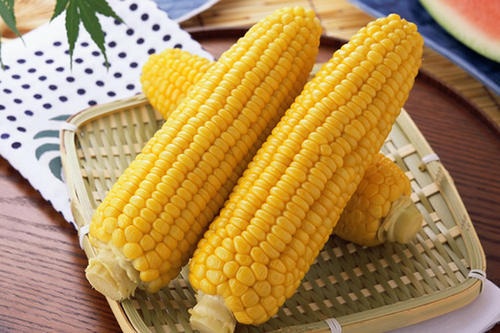 1. Chinese corn price
According to SunSirs monitoring, Chinese corn prices continued to rise this week. The average price of third-grade yellow corn at the beginning of the week was RMB 2,011.43/ton, and the average price at the weekend was RMB 2,030.00/ton, up 0.92%.
2. Market analysis
The fourth state reserve corn auction held that week continued to maintain a high volume and price situation, and that week's premium was higher, with an average transaction price of 1,884.29 yuan/ton, a sharp increase of 66.29 yuan/ton from last week's average transaction price. Deep processing enterprises' stocks are low, and the main traders actively participate in the grabbing of grains. The main traders of the grain storage trades are reluctant to sell at a high price. Many bullish supports have boosted the domestic corn market that week.
Chinese hog and hog prices rose by 3.48%, egg prices fell by 2.65%, pig prices rose again, breeding profit space increased again, Chinese hog inventory continued to rise, and the gradual rebound in corn feed demand will play a role in the market price of corn in the market. support.
On June 18, 2020, the Grain Trading Coordination Center of the State Grain and Material Reserve Bureau and the national grain trading centers of various provinces (autonomous regions and municipalities) organized the launch of the National Temporary Reserve Corn Bidding Fair, which plans to list and trade the State Reserve in 2014 and 2015. Maize in Heilongjiang, Jilin, Liaoning and Inner Mongolia has 3,980,692 tons, with a turnover of 3,986,092 tons and a turnover of 100.00%. The highest price is 2,060 yuan/ton, the lowest price is 1,680 yuan/ton, and the average transaction price is 1,884.29 yuan/ton.
3. Outlook forecast
SunSirs corn product analysts believe that under the support of many favorable conditions, Chinese corn market price will continue to run stably in the short term.
If you have any questions, please feel free to contact SunSirs with support@sunsirs.com.
Agricultural & sideline products