SunSirs: Industry Chain Prices Fluctuated and O-xylene Prices Were Struggling to Rise
June 19 2020 10:57:47&nbsp&nbsp&nbsp&nbsp&nbspSunSirs (John)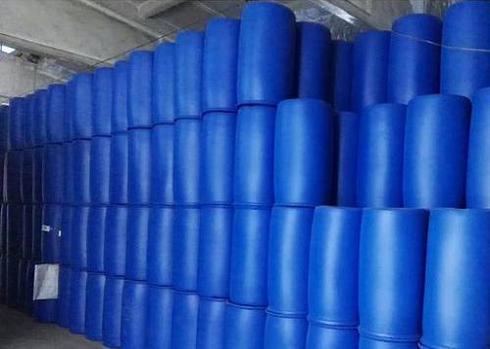 Price trend
According to the monitoring data of SunSirs, this week, the contract price of Sinopec's o-xylene shocked to rise, but Sinopec's quotation price in North China and East China, which have been rising and falling together, have different reactions this week. As of June 18, the contract price of o-xylene executed by Sinopec in East China of 4,400.00 RMB/ton, which was an increase of 100 RMB/ton from the price of 4,300.00 RMB/ton on last weekend; In the same period, the contract price of the xylene in North China was 4,500 RMB/ton, and the price rose by 200 RMB/ton. Moreover, the price in East China only rose slightly after the price in North China rose for two days. Why is there such a phenomenon in the o-xylene market, and why the price increase of o-xylene is so "difficult"?
Analysis review
Cost factor:
As can be seen from the price trend of mixed xylene in June, since June, the price of mixed xylene first rose and then fell. This week, the price of mixed xylene fell all the way. The price of raw material mixed xylene fell, the cost of o-xylene decreased, the pressure of o-xylene decline increased, the upward momentum fell, and the price of o-xylene was dragged dow
Downstream market trend:
As can be seen from the price chart of phthalic anhydride in June, the price of phthalic anhydride rose in June. The phthalic anhydride market fell first and then rose this week. The overall phthalic anhydride market fluctuated and rose, which was beneficial to o-xylene, but the momentum to support o-xylene was insufficient.
Market outlook
Analysts of SunSirs believe that mixed xylene prices have fallen this week and the market for o-xylene is bearish. Although the market for phthalic anhydride has an upward momentum, the price shock adjustment has insufficient support for o-xylene. The decline in ups and downs is the main reason why the price of o-xylene in East China has not increased. However, in the early stage, the industry chain price has accumulated momentum, and the downstream plasticizer market and phthalic anhydride market are optimistic. The demand for o-xylene is stable, and the price of o-xylene in northern China has risen. The market price of phthalic anhydride and plasticizer rose on June 17, which was a good stimulus to the market of o-xylene. The daily quotation of o-xylene in East China rose. Overall, the market for o-xylene still has upward momentum support, but the decline in raw material prices makes o-xylene insufficient to support the increase. It is expected that the market will be mainly stable and there is some room for increase.
If you have any questions, please feel free to contact SunSirs with marketing@sunsirs.com.
Agricultural & sideline products