SunSirs: Strong Support of Cotton Linters, Viscose staple fiber Prices Rose Slightly
June 12 2020 14:25:22&nbsp&nbsp&nbsp&nbsp&nbspSunSirs (Linda)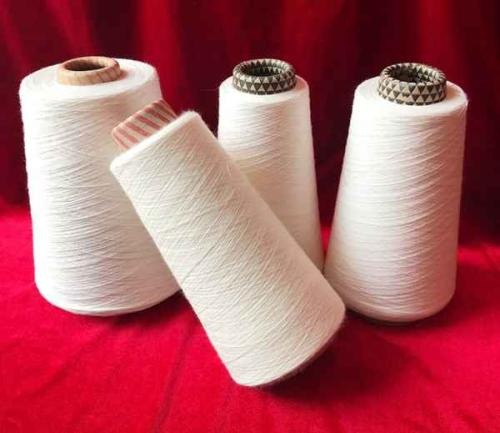 According to SunSirs price monitoring, as of June 10, the average domestic ex-factory price of 1.2D*38mm viscose staple fiber was 9,571 yuan/ton, an increase of 43 yuan/ton from the beginning of June, an increase of 0.45%, and a year-on-year decrease of 18.89%. In early June, the prices of viscose manufacturers remained stable, and mainstream manufacturers reported 8,800-9,500 yuan/ton. In the low season of textiles, the demand for rayon yarn orders is general, and the quotations are basically unchanged.
Last week (June 1-7), cottonseed resources were on the tight side, and dealers sold at a decent price. The output of cotton linters is limited. Manufacturers ship at a fixed price. The quotations of those with low inventory levels continue to rise. Downstream procurement activities support the increase in prices. However, entering the off-season textile industry, the demand is flat, and the rise in cotton linters is limited. Last week industrial-grade cotton linters reported 3,550-3,650 yuan/ton, up 50-100 yuan/ton from the previous week. Long time to market for new velvet, cotton linters may maintain a stable and strong situation.
On June 10, the commodity price index of viscose staple fiber and rayon yarn was 96.65, which was the same as the previous day, a decrease of 3.72% from the highest point in the cycle of 100.38 (2019-07-21), and an increase of 13.80% from the lowest point in the cycle of  84.93 (2020-01-05). (Note: The period refers to the period from January 01, 2019 to now). As of June 10, the average ex-factory price of 30S rayon yarn in the downstream Shandong area was 13,933 yuan/ton, which was the same as the price at the beginning of June, down 22.72% year-on-year. The upstream raw material support is strong, but the orders for rayon yarns are generally recovering. Manufacturers consider the situation and maintain the current status. The quotation is stable and the price range is 12,800-15,000 yuan/ton.
SunSirs analysts believe that cotton linters have strong willingness to set prices, but the demand for downstream orders will be restored. The viscose support is strong. Due to general orders, rayon yarn manufacturers are not willing to increase prices, and prices are expected to remain stable.
If you have any questions, please feel free to contact SunSirs with support@sunsirs.com.
Agricultural & sideline products