SunSirs: Multi-Factors Were Good and That Broke the Long-Term Calm of Cyclohexanone Market
June 11 2020 10:11:53&nbsp&nbsp&nbsp&nbsp&nbspSunSirs (John)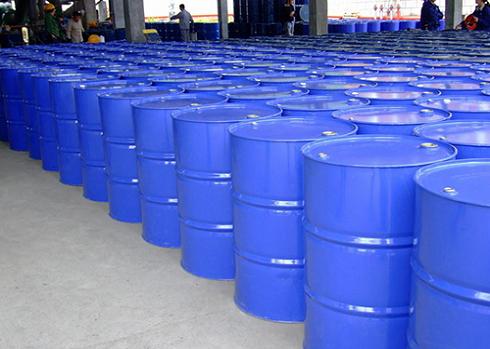 The domestic cyclohexanone market broke through many days of calm, and the price market has skyrocketed. According to the monitoring data of SunSirs, as of June 10, the average price of domestic cyclohexanone producers was 6,450 RMB/ton, the price rose by 13.56 % month-on-month, down 19.71% from the same period last year.
At present, the domestic cyclohexanone production plant is under low-load operation and the spot pressure is not large. On June 8, Sinopec's pure benzene listing price was raised by 100 to 3,600 RMB/ton, and all its refineries implemented uniformly, and the cost was good. The orders for chemical fiber demand are good, the pressure from the factory's spot is not big, and the factories are not willing to sell for a high price, and the solvent market is mostly purchased on demand.
In terms of raw materials, pure benzene: pure benzene was driven by crude oil and firstly rose and then fell. Spot negotiations are at 3,600-3,680 RMB/ton. Overnight crude oil rebounded and expected to provide support to the market mentality. It is expected that East China's pure benzene will continue to consolidate at a high level.
Caprolactam: Caprolactam's own supply is still tight, and Luxi Chemical's 100,000-ton plant parking maintenance, Lubao Chemical's parking maintenance, and Yongrong Chemical's short-term load reduction, coupled with recent price increases, the seller is reluctant to sell. The downstream PA6 chip market increased following the cost price. However, after the chip price rose to 12,000 RMB/ton and the upper position, the early profits were gradually released, and the downstream were cautious to continue to chase the high price. There were still resistances in the high-priced sale of the polymerization factory's own slices. Raw material contract delivery is the mainstay, and high spot prices are followed cautiously.
Adipic acid: The domestic adipic acid market consolidated. The price of raw material pure benzene fluctuated at a high level, supporting the adipic acid factory to continue to support the market. Spot middlemen are concerned about the cost pressure to limit the operation space, and offer more high-end sorting. However, the downstream watchers are full of emotions and follow up as needed.
The factory's spot pressure is not large, and the supply and demand side is well supported. SunSirs' cyclohexanone analysts expect that the short-term domestic cyclohexanone spot market will run upwards, with specific attention to chemical fiber procurement demand.
If you have any questions, please feel free to contact SunSirs with marketing@sunsirs.com
Agricultural & sideline products