SunSirs: MDI Market Stalemated and Shocked Due to Difficulties in Sale
June 03 2020 13:55:06&nbsp&nbsp&nbsp&nbsp&nbspSunSirs (John)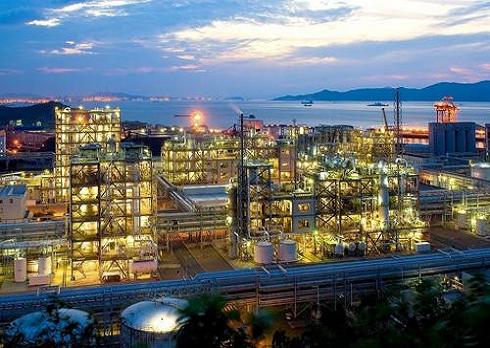 Price trend
According to the data monitoring of SunSirs, the domestic aggregate MDI market was stalemate and fluctuated. As of May 29, the average price of the domestic aggregate MDI market was 12,350 RMB/ton. The price increased 7.63% from the same period last month and 8.52% from the same period last year.
Analysis review
This week, the aggregate MDI market was stalemate and oscillated, and negotiations were dominated by declines. Covestro's guidance price is stable this week, and the task volume is not evaluated; the guidance price of the Ruian factory is also stable, limited supply. The main factories continue to release positive news, not taking orders. This week coincided with the supply-side manufacturers' announcement of the new moon listing and settlement prices, and upstream and downstream traders are cautious.
In terms of raw materials, pure benzene: Pure benzene prices rose this week. Driven by rising crude oil, the center of gravity of East China's pure benzene continued to rise, and spot negotiations once rose to 3,450-3,530 RMB/ton. Sinopec increased its listing price by 150 RMB/ton to 3,500 RMB/ton.
Aniline: The aniline market operated steadily during the week. From the perspective of raw materials, Sinopec's pure benzene listing was raised by 150 RMB/ton to 3,500 RMB/ton. The bidding price of Jinling pure benzene was flat compared with last week. At present, the cost of aniline is upside down and the price is difficult to go down. The Tianji aniline plant restarted and the market supply increased; and the MDI factory released goods in the aniline market, which just needed to be divided in China. The aniline market is well-stocked, the factory has poor shipments and high inventories. Under high inventory pressure, Jinling reduced the load by half. It is reported that Huatai also has a plan to reduce negative control inventory. During this period, the shipment of aniline factories was general.
On the downstream side, spandex, the current spandex market is stalemate, manufacturers start high, production capacity is not reduced, and shipping pressure is increasing. The upstream raw material market is fluctuating and consolidating. Although pure MDI has risen, it has limited support for the spandex cost end. There is not much follow-up on the actual needs of end customers, and there are few orders. They all take goods on demand. The negotiation and transaction atmosphere is weak, and the overall market sentiment is strong. On the whole, the fundamentals lack a substantial positive boost, and it is expected that the price of spandex will be weakly adjusted in the short term
Market outlook
MDI analysts of SunSirs predict that the short-term domestic aggregate MDI market price may continue to run in a stalemate range; if several supplier factories have the same attitude, the market price may continue to be strong; if there are disagreements in supply-side manufacturers' trading, market prices may fall.
If you have any questions, please feel free to contact SunSirs with marketing@sunsirs.com
Agricultural & sideline products