SunSirs: Enegy, Domestic Fuel Oil 180CST Price Rose slightly Last Week
May 14 2020 09:19:25&nbsp&nbsp&nbsp&nbsp&nbspSunSirs (Selena)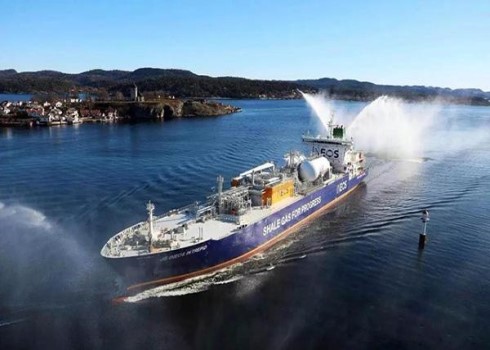 As of May 9, the average selling price of domestic fuel oil was 3,650 RMB/ ton, up 0.27% from 3,640 RMB/ ton at the beginning of the week.
On May 9, the fuel oil commodity index was 73.92, unchanged from the previous day, down 36.23% from 115.91 (October 17, 2018), the highest point in the cycle, and up 60.42% from 46.08, the lowest point on August 15, 2016. (Note: cycle refers to 2011-09-01 to now)
Analysis of Influencing Factors
Product: the domestic fuel oil transaction last week was light, and the actual transaction price was about 3,600 RMB/ ton.
Industry chain: according to the monitoring of SunSirs, WTI crude oil in the United States was $24.56/ barrel at the beginning of the week, $26.17/ barrel at the weekend, up or down 6.56%; Brent crude oil was $30.97/ barrel at the beginning of the week, $30.97/ barrel at the weekend, up or down 0. The production reduction agreement reached by OPEC+ came into effect. With the decrease of crude oil production in the United States, the demand of crude oil market improved, and the international crude oil price rebounded after falling.
Industry: according to the price monitoring of SunSirs, in the 18th week of 2020 (5.4-5.8), there were 9 commodities in the list of commodity price rise and fall in the energy sector, including 4 commodities with an increase of more than 5%, accounting for 25% of the monitored commodities in the sector; the top three commodities were WTI crude oil (21.78%), Brent crude oil (8.31%) and LPG (8.08%). There wwere 5 kinds of commodities falling on a month on month basis, with gasoline (-3.33%), diesel (-1.52%) and naphtha (-1.47%) as the top three products. Last week's average was up or down 3.03%.
Market Forecast
According to energy analysts of SunSirs, the overall demand of domestic ship fuel market is light, the shipping market is sluggish, the transaction is weak, and the downstream wait-and-see is dominant. It is expected that the fuel oil market price will stabilize in the near future, or around 3,600 RMB/ ton.
If you have any questions, please feel free to contact SunSirs with support@sunsirs.com.
Agricultural & sideline products