SunSirs: Chemical, Domestic Isopropanol (IPA) Market Price Fell Last Week (April 20-24)
April 26 2020 10:24:58&nbsp&nbsp&nbsp&nbsp&nbspSunSirs (Selena)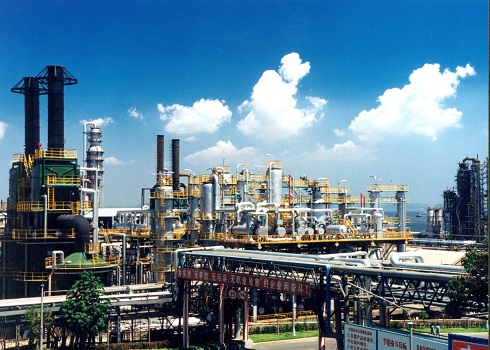 According to commodity data monitoring, Isopropanol (IPA) prices fell last week. At the beginning of the week, the average price of isopropanol in China was 13,433.33 RMB/ ton, while at the end of the week, the average price was 12,766.67 RMB/ ton, and the price rose within the week by 4.96%.
Market Analysis
Product: isopropanol market fell last week. Isopropanol prices have continued to rise since mid March. In early April, prices continued to soar as export orders were delivered centrally and factories cut production temporarily due to accidents. Near the end of April, the price of isopropanol began to fall last week. Up to now, Shandong isopropanol negotiation range in China is about 12,800-13,000 RMB/ ton, and Jiangsu isopropanol negotiation range is 12,300-13,000 RMB/ ton. The negotiation range of isopropanol in South China is 12,700-12,800 RMB/ ton. Influenced by the international situation, the isopropanol export in China will continue for some time. Many factory offers do not report, domestic trade inquiries more, take goods very cautious, few transactions.
Industry chain: the upstream acetone market price rises in a narrow range. At present, the price in East China is 6,850 RMB/ ton; that in Shandong is 6,500 RMB/ ton; that in Yanshan surrounding is 6,400 RMB/ ton; and that in South China is 7,000 RMB/ ton. The main market price of propylene in Shandong is 5,850-5,900 RMB/ ton. Affected by the international situation, crude oil prices fell sharply again, which may have a greater negative impact on propylene market.
Market Forecast
According to isopropanol analyst of the chemical branch of SunSirs, due to the influence of overseas demand, the factory did not make many offers, mainly foreign trade orders. There are many domestic trade inquiries, very cautious in taking goods, and few transactions. Downstream demand is very low, domestic isopropanol price is loose. It is expected that the price will still tilt down in the short term, and follow-up attention will be paid to the change of news.
If you have any questions, please feel free to contact SunSirs with support@sunsirs.com.
Agricultural & sideline products