SunSirs: No Significant Changes in the Melamine Market on April 23
April 24 2020 13:14:18&nbsp&nbsp&nbsp&nbsp&nbspSunSirs (John)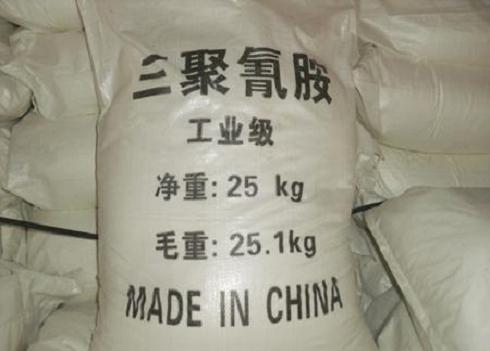 Price trend
On April 22, the melamine commodity index was 54.84, the same as the former day, a new low in the cycle, 45.16% lower than the peak of 100.00 on September 18, 2011. (Note: cycle refers to 2011-09-01 to now)
Analysis review
Product: According to the sample data monitored by SunSirs, there was no significant change in the melamine market on the 23rd. The operating rate of the melamine plant has decreased slightly recently, but the current market supply is sufficient, the downstream demand has not been substantially improved, and the trading atmosphere on the floor is light. As of April 23, the average price of melamine companies' quotations was 5,100 RMB/ton, which was flat compared with the former day and decreased by 4.37% compared with April 1. On the 23rd, the mainstream domestic melamine market price was around 4,600 ~ 5,300 RMB/ton.
Industrial chain: The urea market in Shandong fell slightly on April 22, and the enthusiasm for receiving goods was weak. The price of urea is expected to fluctuate slightly. This week (4.20-23), the domestic liquid ammonia market fell slightly, most manufacturers reported stability, some manufacturers were affected by the inventory pressure, slightly reduced the quotation, and there was a downward action in the middle of the week, with the range of 50-100 RMB/ton. According to the monitoring of SunSirs, the current price of liquid ammonia in the northern region is about 3,000 RMB/ton.
Industry: According to the price monitoring of SunSirs, on April 22, 2020, there were 6 kinds of commodities in the chemical sector that rose in the commodity price list. The top three commodities were acetone (2.99%) and ethyl acetate (1.21%). Acetic anhydride (0.73%).There were 19 kinds of commodities that fell sequentially, and 1 kind of commodities that fell more than 5%, accounting for 1.1% of the monitored commodities in this sector; the top 3 products that fell were ethylene (-5.41%) and styrene (-3.56% ), Mixed xylene (-2.22%). The average daily increase or decrease was -0.21%.
Market outlook
Melamine analysts of SunSirs believe that in the short term, the melamine market may be weak and stable.
If you have any questions, please feel free to contact SunSirs with marketing@sunsirs.com.
Agricultural & sideline products