SunSirs: The Price of Ammonium Sulfate Rises Steadily at the End of Agricultural Demand in Spring (April 13-22)
April 23 2020 13:30:07&nbsp&nbsp&nbsp&nbsp&nbspSunSirs (John)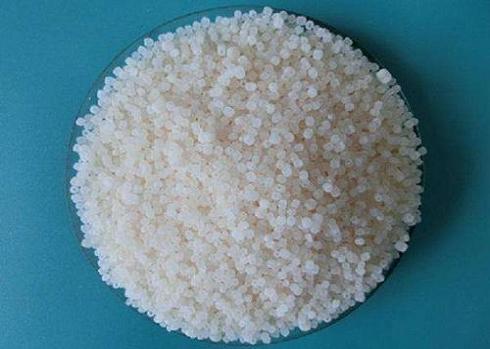 Price trend
According to the price monitoring of SunSirs, the average ex factory price of ammonium sulfate in China was 578 RMB/ton on April 13, and 585 RMB/ton on April 22, with a price increase of 1.15%. On April 22, the ammonium sulfate commodity index was 48.95, which was the same as the former day, 53.94% lower than the highest point 106.28 (2012-05-24), and 33.56% higher than the lowest point 36.65 on June 23, 2014. (Note: cycle refers to 2011-09-01 to now)
Analysis review
Product: At present, the domestic ammonium sulfate Market is rising steadily. The main quotation of ammonium sulfate in Central China is about 490-680 RMB/ton, that in Henan is 480-680 RMB/ton, that in Hebei is 460-700 RMB/ton, that in East China is 500-680 RMB/ton, that in North China is 470-670 RMB/ton, and that in Northeast China is 500-670 RMB/ton.
Industrial chain: In the middle of April, the downstream compound fertilizer market was weak, and the spring market gradually ended. The price of raw materials fell and trading on the market was poor. The start-up of compound fertilizer enterprises is stable and the market supply exceeds the demand. In the short term, the market is mainly stalemate, and the fluctuation will not be too big.
Industry: According to the price monitoring of SunSirs, in the list of commodity prices in the 15th week (4.13-4.17) in 2020, there were 38 kinds of commodities in the chemical industry sector, 14 of which are up 5%, accounting for 15.7% of the monitored commodities in the sector; the top three commodities were acrylic acid (25.40%), maleic anhydride (19.02%) and crude benzene (15.55%).There were 21 kinds of commodities that decreased sequentially, and 8 kinds of commodities that fell more than 5%, accounting for 9% of the monitored commodities in this sector; the top 3 products that fell were propylene (-34.79%) and propylene oxide (-13.77 %), Propane (-11.46%). This week's average increase or decrease was 1.02%.
Market outlook
Analysts of ammonium sulphate of SunSirs think that at present, the agricultural demand of coking grade ammonium sulphate weakens, and the downstream just needs to take the goods, with a small fluctuation in the trend range. The market for caprolactam grade ammonium sulfate remains stable, with fewer sources of supply and a strong wait-and-see attitude in the industry. It is expected that ammonium sulfate will run steadily in the short term.
If you have any questions, please feel free to contact SunSirs with marketing@sunsirs.com.
Agricultural & sideline products