SunSirs: The price of Rebar and Wire Rod has risen steadily this week (04.03-04.10)
April 14 2020 10:17:40&nbsp&nbsp&nbsp&nbsp&nbspSunSirs (Molly)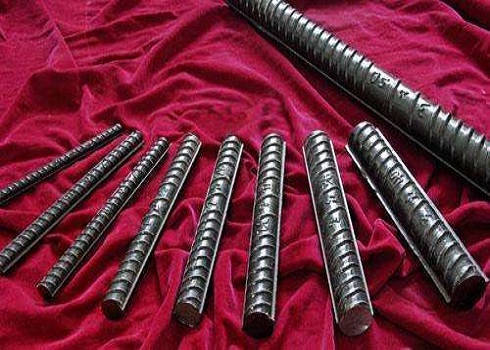 1. Price trend
According to SunSirs price monitoring, this week (04.3-04.10) the price of thread and wire rose sharply from last week. Today (04.10) mainstream quotes for HRB400 threads of major manufacturers are between 3450-3490 yuan / ton, up by about 50 yuan / ton from the beginning of the week; mainstream quotes for major factory HRB300 wires are between 3620-3680 yuan / ton, compared with the week The initial increase was around 55 yuan / ton.
2. Influencing factors
Supply and demand: Today, the price of ordinary carbon billet in Tangshan area has risen by 20 yuan. The ex-factory price including tax is 3030 yuan / ton, and the ex-factory price of rectangular billet is 3130 yuan / ton. As of today, the total social stock of rebar is about 17.2 million tons, a decrease of 4.9% from the previous week and about 880,000 tons; the total stock of wire stock is about 3.77 million tons, a decrease of about 227,000 tons from the previous week. In recent weeks, the total stock of building materials in society has continued to decrease, and this week's decline has increased from last week. It can be seen that as demand gradually improves, the market has entered a destocking stage, but due to the impact of falling raw material prices, it is expected that steel mills will It will continue to expand production for profit. At the same time, current demand and supply are in a slight rebound. It is expected that the speed of inventory digestion in the future will not have rapid progress, and inventory is still at a high level compared with previous years. Resistance. Compared with the market in March, the fundamentals of steel in April turned to the advantage of slow stock removal.
Market: Last Friday (04.03) to the beginning of this week, the market price of rebar wire rods steadily maintained. The prices of rebars of large factories remained at around 3380 yuan / ton, and the prices of wire rods of large factories remained at around 3500 yuan / ton. With the first trading day returning after the holiday, the futures rebar oscillated weakly. Merchant sentiment weakened, high-level resources did not trade smoothly, and overall transaction performance was dull. Since Wednesday, rebar futures have continued to rise in a turbulent manner. Merchants are actively optimistic, and they have repeatedly raised their offers. Among them, low-level resource shipments performed well. On Thursday and Friday, the futures rally continued, and merchants followed the market, raising spot prices one after another, and the adjustment range was around 50 yuan / ton. With the warming of the temperature, the resumption of downstream work continues to advance. Infrastructure projects have started one after another, and downstream demand has recovered, helping to boost market vitality.
Futures: From Tuesday (the first trading day after the holiday), rebar futures rose slightly in a row. Today's futures rebar has risen sharply, and the main screw thread 2010 contract finally closed at 3373 yuan / ton, up 80 yuan / ton from the previous working day settlement price.
3. Market forecast
This week, rebar futures continued to rise, and today's strong close ended higher, which has a strong boost to market confidence. It is expected that short-term wire rod and rebar prices will fluctuate and run strongly.
If you have any questions, please feel free to contact SunSirs with support@sunsirs.com.
Agricultural & sideline products