SunSirs: Phthalic Anhydride prices Bottomed out Supported by Good News
April 09 2020 14:10:50&nbsp&nbsp&nbsp&nbsp&nbspSunSirs (John)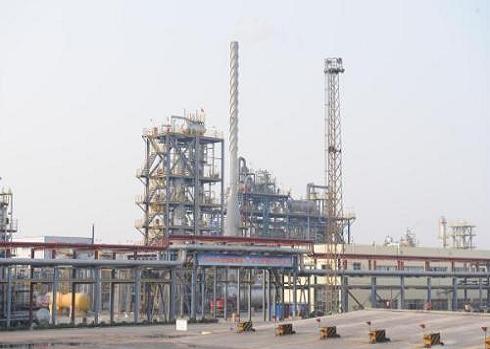 Price trend
According to the data monitoring of SunSirs, domestic phthalic anhydride prices bottomed out. As of April 8, the price of o-phthalic anhydride was 4,450 RMB/ton, a year-on-year decline of 33.25%. The price of phthalic anhydride market rebounded recently.
Analysis review
Product: Since 2020, the domestic phthalic anhydride market price has dropped sharply, but recently, supported by the rise in crude oil prices, the prices of downstream petrochemical products have rebounded, and the phthalic anhydride market price is no exception. Domestic phthalic anhydride manufacturers are operating normally, with an on-site phthalic anhydride operating rate of more than 60%. The domestic spot supply of phthalic anhydride is scrutinized. The downstream plasticizer industry procurement has improved compared with before. The market of phthalic anhydride manufacturers improved, and the market price of phthalic anhydride rebounded. As of the 8th, the market price of phthalic anhydride and phthalic anhydride in East China rose slightly, but the high-end transactions in the venue were blocked. The mainstream of negotiating sources in East China was 4,400-4,700 RMB/ton, and the mainstream of naphthalene sources was 3,800-4,200 RMB/ton; the mainstream quotation of phthalic anhydride market in North China was 4,300-4,600 RMB/ton. The wait-and-see attitude of phthalic anhydride in the market was still strong. The market trading situation improved slightly and the price of phthalic anhydride rose slightly.
Industrial chain: Market prices of phthalic anhydride upstream raw materials o-benzene and downstream DOP were still at low levels. The price of o-benzene has dropped significantly since March. The upstream o-benzene price has remained at a low level of 3,800 RMB/ton. The import of o-benzene in the port area was weak, and the market transactions were scarce. The o-benzene price remained low. There was no direct benefit from upstream raw materials. The rate of increase was limited. The price of the downstream DOP market fluctuated mainly. The price of the downstream DOP market remained at around 5,700 RMB/ton. DOP companies operated at low load. The logistics transportation has gradually recovered recently. However, the inventory of DOP manufacturers is high. Due to the impact of rising crude oil prices, the market price of phthalic anhydride rose slightly.
Market outlook
On the whole, crude oil prices have limited support in the short term, and prices are mainly volatile. Domestic petrochemical products prices have risen slightly due to this. SunSirs analysts believe that the price range of phthalic anhydride is mainly volatile in the short term.
If you have any questions, please feel free to contact SunSirs with marketing@sunsirs.com.
Agricultural & sideline products