SunSirs: The Price of Raw Material Decreased and Refrigerant R22 Price Went Down (March 30-April 3)
April 07 2020 13:12:35&nbsp&nbsp&nbsp&nbsp&nbspSunSirs (John)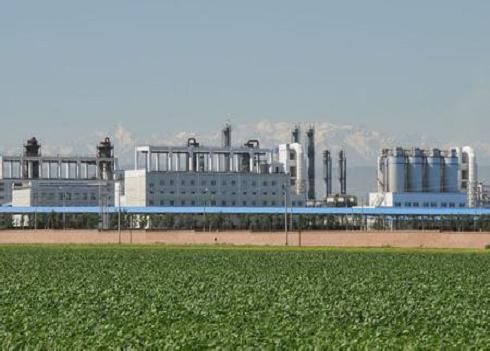 Price trend
According to the monitoring data of SunSirs, the average price of mainstream manufacturers on April 3 was 17,833.33 RMB/ton, which was 18j333.33 RMB/ton from the beginning of the week (30th), a decrease of 2.79% during the week. On April 2, the R22 commodity index was 107.00, down 1 point from the previous day, 3.60% from the highest point in the cycle at 111.00 (2020-02-24), and 28.30% higher than the lowest point at 83.40, on October 14, 2019. (Note: cycle refers to 2019-09-01 till now)
Analysis review
Product: This week, the refrigerant market R22 fell back high. The raw material end hydrofluoric acid and chloroform market was poor, weakening the support for the refrigerant R22, the poor demand in the terminal air-conditioning industry, coupled with the impact of foreign public health events, export was blocked, and the transaction center of gravity was down, the market was weak. According to the price monitoring of SunSirs, as of April 3, the average price of refrigerant R22 was around 17,833.33 RMB/ton, and the quotations were mostly concentrated around 16,000 RMB/ton-19,000 RMB/ton.
Industrial chain: Recently, the price of domestic fluorite has declined, and the market price of hydrofluoric acid has fallen. On April 3, the mainstream price of domestic anhydrous hydrofluoric acid manufacturers was 9,500-10,500 RMB/ton, the factory prices of some manufacturers dropped, the operating rate of domestic hydrofluoric acid manufacturers was average, the supply of on-site supplies was sufficient, and the market price on the site was small fall back. At present, the production of chloroform enterprises in Shandong maintains the normal state, the spot supply in the market is relatively sufficient, and the downstream market and traders have insufficient purchasing needs, resulting in increasing stock pressure in the enterprise, and the situation of oversupply in the industry is gradually revealed. At present, the quotation in Shandong is about 1,550 RMB/ton, the price in Jiangxi Liwen is about 2,200 RMB/ton, and the price in Jiangsu is about 2,700 RMB/ton.
Market outlook
Refrigerant analysts of SunSirs believe that the current supply of refrigerant R22 is ample, the downstream demand is poor, the market transaction is general, and there is no positive signal at the raw material side. However, supported by quotas, it is expected that the refrigerant R22 will remain weakly stable in the short term.
If you have any questions, please feel free to contact SunSirs with marketing@sunsirs.com.
.
Agricultural & sideline products