SunSirs: Energy, The Market Price of Refined Oil Fell Last Week (March 30- April 3)
April 07 2020 10:34:14&nbsp&nbsp&nbsp&nbsp&nbspSunSirs (Selena)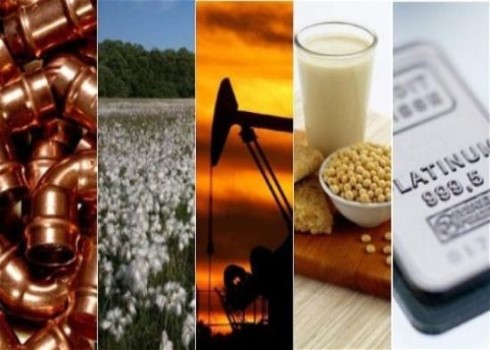 According to the price monitoring of SunSirs, the price of gasoline and diesel fell last week. The price of domestic gasoline was 5,194 RMB/ ton, 3.11% lower than that of the previous week; the price of domestic diesel was 5,002 RMB/ ton, 4.18% lower than that of the previous week.
Analysis of Influencing Factors
Product: crude oil futures price falls first and then rises, and the refined oil market follows the price adjustment. Domestic enterprises return to work and resume production, which brings good demand. However, recently, the operating rate of domestic refining and chemical equipment has risen to a high level, and the market price of refined oil is insufficient.
Industry chain: Saudi Arabia has been waging a price war, constantly putting downward pressure on oil prices through increasing production. However, trump has repeatedly released optimistic comments. On Thursday, he tweeted that Russia and Saudi Arabia are expected to cut production by 10-15 million barrels, which was later refuted by Saudi officials, and the increase in international oil prices fell. But as of 15:00 on April 3, the price of WTI crude oil was $25.50/ barrel, and last week, WTI crude oil futures rose 16.5%.
Market: the rebound of international oil price is good for the market price of refined oil, but the average starting load of refining and purchase in recent years has risen rapidly to 70.35%, 8.51 percentage points higher on a month on month basis. On the demand side and on the gasoline side, domestic enterprises have basically resumed production, and the retail price of domestic gasoline has dropped to a low point. Traders and downstream customers have low-cost replenishment operations, and gasoline transactions are acceptable. In terms of diesel, the construction and infrastructure construction have maintained a high operating rate. In terms of logistics and transportation, according to the China Federation of logistics and procurement, the prosperity index of China's logistics industry in March 2020 was 51.5%, up 25.3% from last month, indicating that the logistics and transportation industry has a rapid recovery speed and obvious support for diesel oil demand. Last week, the price of domestic refined oil market first fell and then rose, but the increase was limited.
Market Forecast
The analyst of refined oil products of SunSirs believes that: at present, crude oil prices are rising and falling by a large margin, market is mixed with negative and positive news, and the refined oil market shows signs of recovery. However, the recovery of refinery unit operating rate inhibits the price increase of refined oil, and it is expected that the market price of refined oil will be stable in the near future.
If you have any questions, please feel free to contact SunSirs with support@sunsirs.com
Agricultural & sideline products