SunSirs: Energy, The contradiction between Supply and Demand Eased, the Coke Market is fluctuated under Pressure
March 27 2020 10:16:32&nbsp&nbsp&nbsp&nbsp&nbspSunSirs (Selena)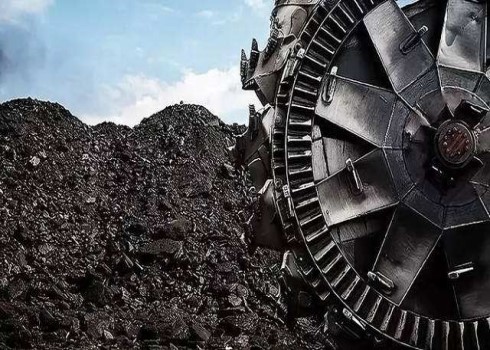 Futures: Coke fell on Thursday, ending 1,736.5 (down 20.5), adding 5,116 positions and slightly reducing trading volume. With the spread of COVID-19 overseas, the prevention and control of multi-national monetary easing was strengthened, the Federal Reserve bought unlimited US bonds and MBS, and the black energy varieties were under pressure after rebounding. After the continuous increase and decrease of the spot price, the coke profit is low and the willingness to stand up for the price is enhanced. Short term or wide fluctuation of coke.
Spot: Yesterday, the coke market as a whole wa generally transacted, and some areas were shipped smoothly. Port inventory: Rizhao Port 119 (up 2), Qingdao port 166 (flat). Quotation of metallurgical coke: Rizhao grade II 1,750, Tangshan grade II 1,700, Linfen grade I 1,600. In terms of coke enterprises, the supply is stable and the overall profit is low, and the willingness to hold a firm price is beginning to increase, but the delivery pressure of coke enterprises in some regions is still under way. In 2020, Shandong's capacity reduction task will be launched, and three 1.8 million ton coke enterprises involved in the second stage of capacity reduction will be closed by the end of March. As for steel mills, the output and apparent consumption of weekly building materials continue to increase, the blast furnace operation rate is steadily increasing, the stock pressure of most steel enterprises is still dominated by on-demand procurement, and the short-term stable operation of coke spot.
Strategy analysis: at present, the government strengthens macro-control, loose policies release liquidity to stabilize the market, fully promotes resumption of work and production, and increases counter cyclical adjustment. In the near future, the inventory of building materials and social inventory of the downstream steel plants began to drop, the domestic demand gradually recovered, and the overall wide fluctuation of futures and spot goods. Under the favorable influence of domestic and foreign easing policies, the demand in the second quarter may continue to be strong, which has certain support for the low price area of black energy varieties.
If you have any questions, please feel free to contact SunSirs with support@sunsirs.com.
Agricultural & sideline products