SunSirs: SBR Price Went Weak
March 26 2020 09:14:12&nbsp&nbsp&nbsp&nbsp&nbspSunSirs (Daisy)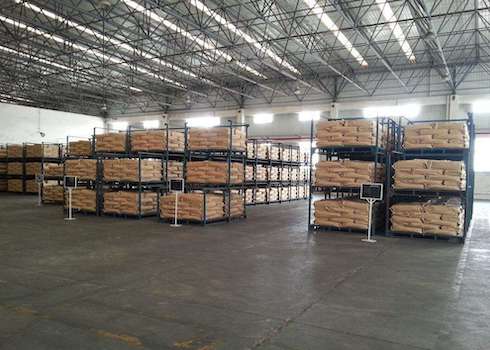 The domestic styrene butadiene rubber market in March fell sharply. The price at the beginning of the month was 9960 RMB/ton, and as of March 25, price was 8620 RMB/ton. The overall drop was 13.45%.
First, the material fell sharply, causing the cost of SBR to collapse. Domestic styrene prices fell sharply, and the price at the beginning of March was 6,700 RMB/ton. Up to March 25, price was 4,866 RMB/ton, and the overall decline was 27.37%. On the other hand, domestic butadiene continued to weaken, and the price in early March at 6,223 yuan/ton. As of March 25, the price was 5,851 RMB/ton, and the overall decline was 5.98%.
Second, the demand side is still weak, and styrene butadiene rubber shipments are not ideal. According to SunSirs, in 2020 January to February, the domestic rubber tire output was 80,865,000, down 27.2% year on year. The first two months of tire production fell by nearly one-third year on year, and butadiene rubber market formed a negative. In addition, since March, the overall operating rate of tire factories has gradually increased, but there is still a large gap compared with the same period in 2019. According to business news, as of March 20, the operating rate of all-steel and semi-steel tires in China is 63% and 62%, respectively, compared with more than 70% in the same period in 2019. Many traders said enquiries was light, and rubber shipment is not ideal. Meanwhile, individual traders said more orders from the planner and more shipments.
Finally, the low load of domestic styrene butadiene enterprises can alleviate the descending range of styrene butadiene to some extent. The operating rate of styrene butadiene device in the vicinity of 60%. Qilu, Yangzi, Jihua, Fushun, Lanhua, Vitai, Pulsi Tong butadiene devices are operating normally. Shenhua butylbenzene device continued negative operation. In addition, Tianjin Lugang, Hangzhou Yibang and Oak Oak Chemical SBR plant continued to stop.
Market Forecast: SunSirs analysts believe that the price of raw materials styrene, butadiene fell. Coupled with the current international crude oil prices are low, raw materials for butadiene rubber is difficult to form a support. On the other hand, the downstream tire start growth is still slow. It is expected that later SBR prices will continue to consolidate.
If you have any questions, please feel free to contact SunSirs with marketing@sunsirs.com.
Agricultural & sideline products