SunSirs: Energy, the Market Price of Refined Oil Fell sharply Last Week (March 16-20)
March 24 2020 09:51:39&nbsp&nbsp&nbsp&nbsp&nbspSunSirs (Selena)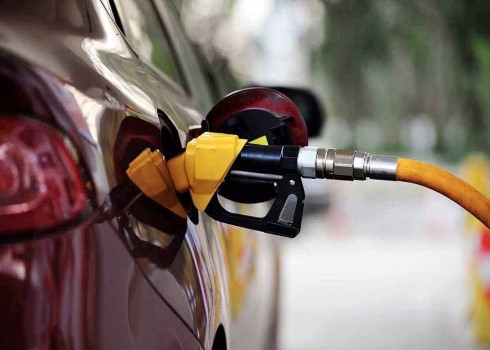 Price Trend
According to the price monitoring of SunSirs, the price of gasoline and diesel fell sharply last week. The domestic gasoline price was 5,202 RMB/ ton, down 9.99% compared with the previous week's; the domestic diesel price was 5,389 RMB/ ton, down 8.29% compared with the previous week's.
Analysis of Influencing Factors
Products: crude oil futures prices continud to fall sharply, the product oil market was passive, the demand brought by the resumption of domestic enterprises had no obvious boosting effect, and the product oil market price was dragged down by crude oil prices.
Industrial chain: since the OPEC+ conference, Saudi Arabia has been releasing the news of a substantial increase in production, and Russia has actively responded to the war to increase production. Although U.S. President Trump said he would intervene in the oil price dispute between Saudi Arabia and Russia at the right time, and the international oil price rebounded in retaliation, as of March 20, 15, WTI crude oil price was $27.5/ barrel, and WTI crude oil futures still fell by 16%.
Market: at 24:00 on March 17, the price of domestic gasoline and diesel oil decreased by 1,015 RMB/ ton and 975 RMB/ ton respectively, the biggest drop in a decade, and fell to the bottom price. Although the domestic situation has further improved, the demand for gasoline and diesel has gradually increased, and the demand just increased, but the drop in crude oil has dragged down, and the intermediate traders and downstream customers mainly spend more time waiting, while the purchase and stock up operations have decreased. In the context of the sharp decline in crude oil, the price of domestic refined oil market is mainly declining.
Market Forecast
The analyst of refined oil products of SunSirs believes that, although crude oil rebounds substantially, global crude oil demand is still shrinking, and the oil price war between Saudi Arabia and Russia has no turning point at present, and the market of refined oil is in a strong wait-and-see mood, and it is expected that the market price of refined oil will maintain a low operation in the near future.
If you have any questions, please feel free to contact SunSirs with support@sunsirs.com.
Agricultural & sideline products