SunSirs: ABS was in Weak Operation (March.1-13)
March 19 2020 10:19:05&nbsp&nbsp&nbsp&nbsp&nbspSunSirs (Daisy)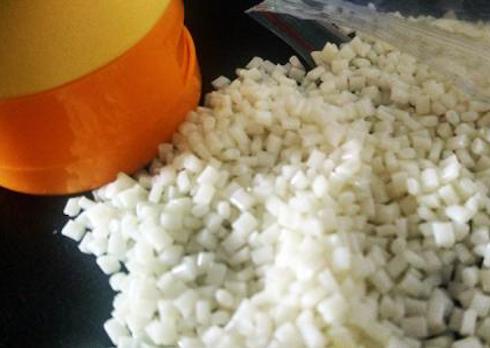 In the first half of march domestic ABS market went weak. The market spot prices are more down. As of Friday, March 13, the main offer price of general grade ABS is around 12150.00 RMB/ton, down 4.71% from the average price level at the beginning of the month.
Industrial Chain: As for ABS's upstream, the second week in March, the recent styrene market was weak operation. Affected by the bad news of crude oil and chemical industry last week, domestic styrene prices fell, until Friday's decline narrowed. At present, the market supply situation is good, port inventory has been increased. Downstream factory rework rate is less than the pre-holiday normal level, still maintain low demand. The businessman sees short mentality is heavier, going along with the market to deliver goods. It is difficult to break the deadlock between supply and demand and the market lacks strong support. Styrene is expected to continue weak operation in the near future.
Under the influence of international crude oil price news, acrylonitrile has a clear negative. The downstream rework rate is less than before the festival, still need to be further recovery. At present, the market is lack of good boost, the mentality of the confused, the downstream factory just needs a small amount of goods, with a wait-and-see attitude. Acrylonitrile market is expected to be difficult to improve in the near future.
Domestic butadiene market's information is limited. The current domestic butadiene market price has been in a relatively low position, while most traders think that the short-term price is difficult to fluctuate. At present, the price of international crude oil fell like the market "big waves" and butadiene market is still like the bottom of the reef "impenetrable". In fact, the price of the early sharp decline is still caused by the bottom. At present, the downstream inquiry intention is not high, the operator is cautious, the market atmosphere is weak, and the market offers narrow range. Short - term domestic butadiene market is expected to continue the weak consolidation trend.
Market Forecasting
SunSirs analysts think that the first half of march ABS market prices fell, the spot decline of each brand has been down. On the cost side of the upstream three expected this month trend is either down or flat, and the overall weakness of the cost side of the support is not good.
At present, ABS spot supply is more adequate, but the downstream demand is weak, and the market inquiry atmosphere is cold, trading light. Business mentality is affected, and there are more low prices. Domestic ABS prices are expected to continue to weaken in the near future.
If you have any questions, please feel free to contact SunSirs with marketing@sunsirs.com.
Agricultural & sideline products