SunSirs: Crude Oil Slumps, Bringing Synthetic Rubber Cold Atmosphere
March 10 2020 10:15:01&nbsp&nbsp&nbsp&nbsp&nbspSunSirs (Daisy)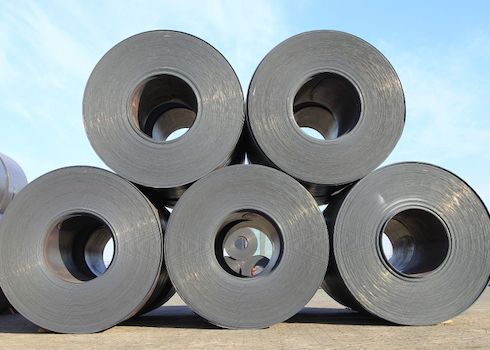 Last Friday's collapse of talks between OPEC and Russia over a planned output cut was the latest in a series of black swans that, unlike last September, have sent oil tumbling.
On Monday, international crude oil continued to plunge, with April crude falling more than 25% to around $30 a barrel by 4 p.m. on March 9, and at one point falling as low as $27.34 a barrel.
The drop in crude oil on the domestic petrochemical market forms a strong negative. Some chemical products futures opened directly down limit. Natural rubber is also inevitable to fall, up to the close of the natural rubber may contract fell to 10290 RMB/ton, down 5.90%.
Although the decline of crude oil has formed a big negative pressure on commodities, the transmission of crude oil price decline to downstream chemicals needs a certain amount of time. On the other hand, the current crude oil price decline is too fast, with the adjustment of Saudi Arabia and other policies will not exclude the crude oil inflation. So, the effect of crude oil on synthetic rubber is still in the bearish stage.
Quotation Price
From the perspective of petrochemical manufacturers, the ex-factory price of domestic synthetic rubber is stable. The price of Shunding rubber of northeast China sales company of CPC is stable, and the ex-warehouse price of Shunding rubber in Daqing and Jinzhou is 9,800 yuan/ton.
Oil northeast sales company milk polystyrene butadiene rubber price is stable, the current Jishua1502 quoted 9800 RMB/ton. Northeast depot price increase.
Fushun 1502 quoted 9800 RMB/ton. The northeast warehouse price increase.
Lanzhou petrochemical NBR prices are stable, N41E at 14,000 RMB/ton, 3305E at 14,500 RMB/ton.
In terms of market, affected by the slump in crude oil, domestic synthetic rubber market mood is bad. However, the price still did not see obvious slashed, with traders cautious cut 50 ~ 200 RMB/ton. SunSirs in Shanghai Fushun styrene-butadiene mainstream 1502 quotes to 9600 RMB/ton. Sunup styrene-butadiene mainstream 1502 quotes to 9800 RMB/ton. Qilu styrene butadiene mainstream quotes at 9850 RMB/ton. Tianjin area of Sichuan BR and Daqing BR mainstream reported 9700 RMB/ton.
If you have any questions, please feel free to contact SunSirs with support@sunsirs.com.
Agricultural & sideline products