SunSirs: Due to Tight Supply of Raw Material, Soybean Meal Market Turns Warm
March 06 2020 10:22:28&nbsp&nbsp&nbsp&nbsp&nbspSunSirs (Daisy)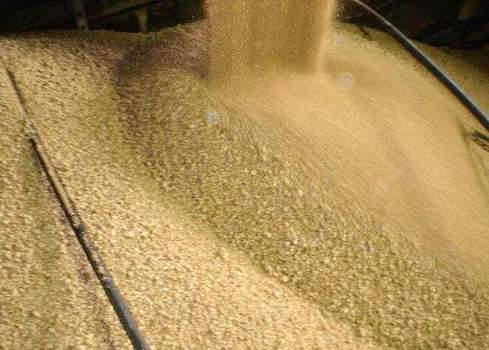 The soybean meal commodity index was 89.13 on March 5, down 0.07 points from yesterday, down 36.28% from the highest 139.88 points in the cycle (2012-Septmber-04), and up 22.03% from the lowest 73.04 points on April 10, 2016 (Note: period refers to 2011-Septmber-01 till now).
In early March, soybean meal ended the market of small rise in February and ushered in a sharp rebound. In early February, soybean meal market average price is 2836 RMB/ton while on March 5, soybean meal market average price is 2970 RMB/ton. The price rose by 4.7%.
Soybean Meal: Since February, due to the USDA supply and demand report data is more neutral, the futures market has been boosted. In addition, logistics transportation has been blocked, and soybean meal prices have been strong. Prices continue to slightly test higher level, fluctuating in 1-2 points.
By March, imports of soybeans were expected to drop sharply, to less than 5 million tons. Terminal pig, poultry in succession fill the column. Feeding factories' operating rate increased and feed raw material rigid demand increased. Meanwhile, soybean meal manufacturers have resumed the quotation, and the price rose significantly compared with last week.
Up to March 5, the mainstream price in Shandong region is 2850-2900 RMB/ton. The price is 50-100 RMB/ton higher than that in early February. Tianjin area mainstream offer 2930 RMB /ton. The price is 100 RMB/ton higher than the beginning of February. Hebei region is 2900 RMB /ton. The price rose by 100 yuan/ton compared with that in early February.
Data: U.S. soybean export inspection volume was 670,608 tons in the week ended on Feb. 27, 2020, compared with 596,274 tons in the previous week and 594,536 tons in the initial value. U.S. soybean exports inspected 848,895 tons during the week of Feb. 28, 2019.
Market Forecasting: SunSirs agricultural products analyst Li Bing think that in March the raw material imports of soybeans to the port of a substantial reduction in the quantity. Later soybean meal supply pressure will drop. I. addition, the end of rigid demand support. Soybean meal market continue to rise.
If you have any questions, please feel free to contact SunSirs with support@sunsirs.com.
Agricultural & sideline products