SunSirs: Fear Pervades With Natural Rubber Decreasing More Than 6% in A Single Day
March 02 2020 09:39:44&nbsp&nbsp&nbsp&nbsp&nbspSunSirs (Daisy)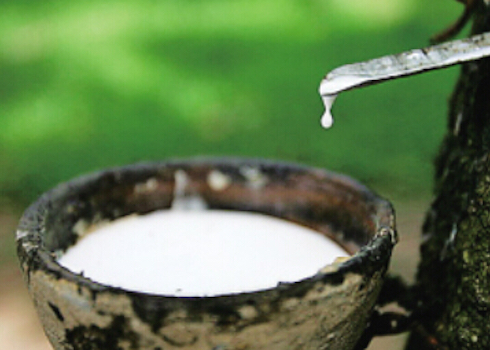 On February 28, China's futures market closed largely green. The price of industrial products continued to decline. Products such as asphalt, crude oil and oil prices fell more than 4%. Precious metals fell, with Shanghai silver down more than 5% and Shanghai gold down more than 1 %. Meanwhile, most agricultural products fell. Product such as eggs, palm oil, Zheng cotton decreased to maximized 10%. In addition, base metals fell, with Shanghai zinc down nearly 4% and Shanghai nickel down nearly 3%. Among them, rubber close to the maximized decline. Rubber05 contract fell 765 points to close at 10550. Meanwhile, glue 20 fell 6.5%. Glue05 fell 625 points to close at 8995.
| | | | | | | |
| --- | --- | --- | --- | --- | --- | --- |
| No. | Contract Name | Change rate | Latest price | Settlement | Position | Position change |
| 1 | RU2005 | -6.76% | 10550 | 316663 | 142518 | -8165 |
| 2 | NR2005 | -6.50% | 8995 | 13114 | 15577 | 3178 |
| 3 | IC2003 | -5.75% | 5383.0 | 168648 | 126883 | -255 |
| 4 | AU2006 | -5.17% | 4164 | 883621 | 464254 | -12763 |
Figure 1: natural rubber related trading data of Shanghai futures exchange on February 28
Figure 2: spot and future comparison of natural rubber
As per data from early trading on Feb.28, the RSS2008 contract opened at 177 yen in early Tokyo trading, down 3.4 yen from the previous session. On Feb 27, Tokyo rubber market in the financial market as a whole under the background of the spread of suspicion, fell for the third consecutive trading day. Fears of a global pandemic have also continued to fuel fears in financial markets that the dollar may put more downward pressure on Tokyo rubber prices after falling below the y110 level against the yen.
The natural rubber commodity index was 30.84 on February 28, down 2.12 points from yesterday, down 69.16% from the peak of 100.00 points (2011-Sept.-01), and up 9.56% from the low of 28.15 points on November 25, 2015.
Figure 3: Trade index of natural rubber on February 28
China's natural rubber spot market kept up with the trend of futures on the 28th. The afternoon price continuously reduces on the basis of morning' reduction. Up to the close of the market in Qingdao and Shanghai, domestic glue has serval quotation. In 18 years, the mainstream quotation of 100% rubber of Baodao is about 10200-10250 yuan/ton. The mainstream quotation of 100% rubber of Yunxiang is about 10300-10350 yuan/ton. Besides, the mainstream quotation of 100% rubber of Jphoenix is about 10300 yuan/ton. The mainstream quotation of 100% rubber of Guangken is about 10250-10300 yuan/ton.
On the other hand, the price of Import glue is shown as following: In 18 years, the mainstream price of Vietnam 3L is about 10600 yuan/ton; The mainstream price of Thailand No.3 Hongmanli/Lianyi cigarette glue is about 12600-12650 yuan/ton. Yunnan market, 19 Domestic TSR20 mainstream quotation is 10500 yuan/ton, and TSR9710 mainstream quotation is 10700 yuan/ton. Shanghai glue down sharply on the day. Some traders even suspended quotation, temporarily not shipment.
Figure 4: The trend of natural rubber on February 28
At present, the production of rubber in southeast Asia has been suspended since January, and the production areas in China have been suspended till now. From the perspective of supply, this is the lowest period of the whole year's output. Data shows that the inventory of Shanghai futures exchange has fallen to the lowest level in recent years, while the inventory increment of Qingdao bonded area is small, and the supply end is in a seasonally tight state.
However, limited by the current situation of global spread, the reduction of foreign demand for rubber products has seriously affected the export of China's rubber products, while China's tire enterprises are still in the resumption of work, and the current situation of automobile sales in January and February will also decline significantly, that is, the downstream demand of natural rubber is very serious. The market is expected to continue to worry in the short term, pay close attention to the global prevention and control situation and the corresponding changes in the supply chain, transport, and demand side.
If you have any questions, please feel free to contact SunSirs with support@sunsirs.com.
Agricultural & sideline products