SunSirs: Weak Demand Makes ABS Disk Declined (Feb.17-27)
February 28 2020 10:04:05&nbsp&nbsp&nbsp&nbsp&nbspSunSirs (Daisy)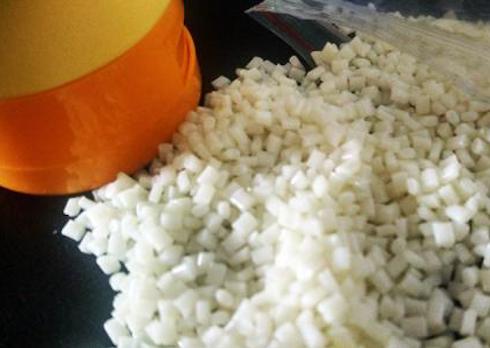 The ABS market weakened in the second half of February. The spot price of the domestic market has been reduced. As of February 27, the mainstream offer price of gm-class ABS was around 12750.00 RMB/ton, down 4.14% from the average price level in the second week of February.
Industrial Chain: In the upstream of ABS, the styrene market is still depressed recently with little change in transaction. Affected by the domestic health incidents, different traffic control has been carried out in different places. Although the vehicle transportation capacity has been restored recently, the downstream demand is not high, and the phenomenon of wait-and-see mostly exists, resulting in the gradual accumulation of inventory and pressure. In addition, cost support is weak, although there is a narrow rebound, but the styrene market will be short term still to lower the main market.
Recent acrylonitrile related products spot market trading is also weak, and prices are also in weak operation. The downstream resumption of work was poor, and acrylonitrile producers indicated that transport barriers remained high. Acrylonitrile market is expected to be difficult to pick up in the near term.
Recently, the domestic butadiene market continued its weak situation. Although logistics and downstream latex factories resumed work successively, the raw material inventory of manufacturers was relatively abundant, and the market was short of new orders to follow up. Short - term external and tank spot supply is abundant. There is no significant price difference between north and south market to stimulate the circulation of goods. The supply side of the market is still under pressure, and downstream inquiries are slightly cautious. In addition, the northern part of the high price offer lack of real order support.
Market forecasting aspect, SunSirs analysts think the second half of February ABS market weakening, the recent brand spot prices offer gradually callback. The cost of the upstream side of the recent rise and fall of three different, to the cost of general support. Spot supply is relatively sufficient, but logistics resistance is strong. Due to the obstacle from demand side and the slow resumption of work, there exists cold market atmosphere. Domestic ABS prices are expected to continue to adjust.
If you have any questions, please feel free to contact SunSirs with support@sunsirs.com.
Agricultural & sideline products