SunSirs: Textile market gradually resumes, spandex prices stabilized temporarily
February 25 2020 13:48:56&nbsp&nbsp&nbsp&nbsp&nbspSunSirs (Molly)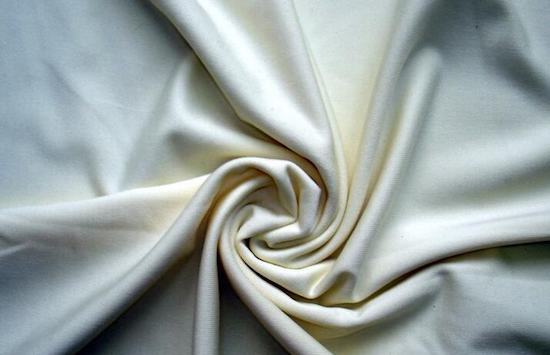 According to SunSirs price monitoring, the recent domestic spandex market has remained stable. As of February 24, the average price of the 40D specification market has stabilized at 31,960 yuan/ton, a year-on-year decrease of 6.55%.
The overall price of mainstream spandex factories has not changed much recently. The current 20D spandex negotiations in Jiangsu and Zhejiang refer to 36,000-38,000 yuan/ton; the 30D spandex mainstream discussions refer to 34000-35,000 yuan/ton; the 40D spandex mainstream discussions refer to 28000-30000 yuan/ton.
Factories in less affected areas have resumed work one after another, with relatively large numbers of large and medium-sized enterprises returning to work, and small enterprises returning to work more slowly. Faced with tight cash flows, shortages of epidemic protection supplies, and huge employment pressure, business risks have increased. At the same time, due to insufficient staffing, more logistics restrictions and large-scale sales have not yet started, so there is little demand for raw material procurement and scarce spot transactions.
In the current downstream textile market, Keqiao China Textile City Market resumed work on February 18, and China Eastern Silk Market resumed over 80% on the first day of opening on February 21. Enterprise confidence has gradually recovered, and the entire industry chain is operating. Fujian Quanzhou Yuanji and Youxi Warp Knitting Enterprises have initially planned to resume work after February 17. Most textile companies in Jiangsu Shengze, Changshu, and Taicang plan to resume work after February 17-21. Round machine and warp knitting factories in Jieyang, Guangdong are planned to return to the market one after another on February 21.
SunSirs analyst Xia Ting believes that the current textile enterprises and the textile market are gradually returning to work, but the overall progress is still slow, downstream replenishment demand is limited, and actual transactions are light. Most spandex factories currently produce orders before the Spring Festival. It is expected that the recovery on the demand side will take time, and the spandex plant will continue to be stable in the near future. With the resumption of work and the recovery of downstream orders, the price will form a favorable support.
If you have any questions, please feel free to contact SunSirs with marketing@sunsirs.com.
Agricultural & sideline products