SunSirs: The Domestic Bisphenol A Market Was Downward Under Pressure (February 10-16)
February 18 2020 09:04:45&nbsp&nbsp&nbsp&nbsp&nbspSunSirs (John)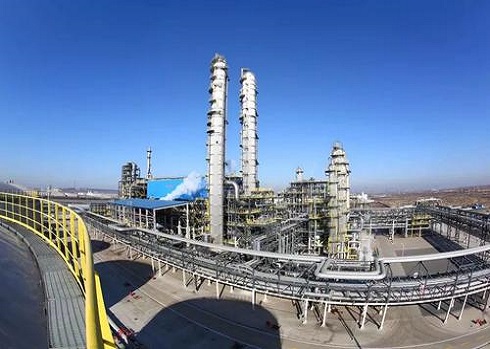 Price trend
The domestic BPA market fell down under pressure. Generally speaking, the downstream return to work this week is not ideal. There is no purchase demand for BPA. Although there are sporadic inquiries, the current situation of logistics and transportation has not been alleviated yet, and substantive transactions cannot be reached, especially the logistics and transportation drivers are mostly from rural areas, and the control of the current rural areas is still strict. Under pressure, the manufacturer of goods in the factory shall make an offer for reduction.
Analysis review
Product: At present, 60% of the bisphenol A plant is started. According to SunSirs, the current operating rate is still high. Sinopec Mitsui is expected to be overhauled in the late ten days, Huizhou Zhongxin will stop for 40 days in the late ten days, Sinopec Mitsubishi unit will be reduced to 60%, and some plants with downstream supporting units will operate at full load. According to the monitoring data of SunSirs, the quotation of bisphenol A in East China is reduced by 150-200 RMB/ton, executed by 10,700 RMB/ton, the quotation of bisphenol A in South China is reduced by 150 RMB/ton, executed by 11,100 RMB/ton, and the quotation of bisphenol A in North China is 10,800 RMB/ton.
Industry chain: The current operating rate of phenol raw material is 60%, and the price is loose. However, the current logistics situation restricts the downstream transaction, which is considered to be downward from the perspective of cost support.
On the demand side, the epoxy resin plant is still in the process of shutdown and holiday. Next week, the solid epoxy resin plant in Huangshan will resume work one after another. However, the short-term logistics control is obvious, and it is not realistic to directly form a large number of purchasing market environment. The operating rate of another important downstream PC plant has dropped to below 50%, mainly digesting contracts in the short term.
Market outlook
Next week, the downstream epoxy resin plant will resume work, while the PC plant will still focus on digesting contracts. The trading volume of bisphenol A will increase in resin inquiry, but the places with high concentration of downstream plants are relatively severe epidemic areas. Next week, the plant will resume work in succession, and the short-distance transportation will be eased. SunSirs expects that the bisphenol A market will fluctuate in a narrow range. The reference offer in East China is 10,700 RMB/ton.
If you have any questions, please feel free to contact SunSirs with marketing@sunsirs.com.
Agricultural & sideline products