SunSirs: Crude Oil Plunge Drags O-xylene Prices Down
February 12 2020 10:11:15&nbsp&nbsp&nbsp&nbsp&nbspSunSirs (John)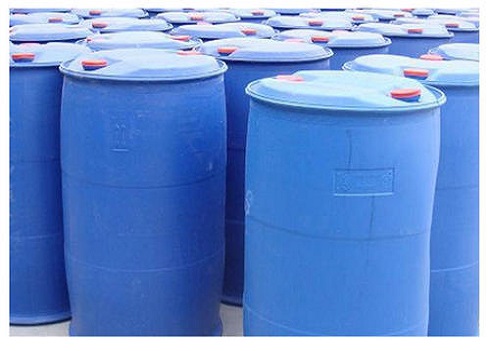 Price trend
According to the monitoring of SunSirs data, after the Spring Festival, the price of o-xylene Sinopec contract fell sharply, and the price of o-xylene dropped. As of February 10, the price of o-xylene Sinopec's contract implementation was 5,800.00 RMB/ton, which was 500 RMB/ton lower than the phthalate price of 6,300.00 / ton before the Spring Festival, a drop of 7.94%. Compared with the same period last year, the price fell by 14.71%.
Analysis review
Quotations of outer disk: After the Spring Festival, the price of o-xylene in the outer plate fell. The price of o-xylene in China was US $ 750/ton this week, which was down by US $ 70/ton from last week's price of o-xylene; the prices in South Korea and Southeast Asia dropped by US $ 50/ton and US $ 55/ton. The price of o-xylene fell in the outer disk, the price of imported o-xylene fell, the price of o-xylene in the port fell, and the port inventory rose, but it was still low. The drop in the total external disk price is bearish for o-xylene in the outlook.
Industry chain: Since the Spring Festival, crude oil prices have plummeted, dragging down downstream products, the cost of downstream products has fallen, the cost of o-xylene raw materials has fallen, and the rising momentum of o-xylene has weakened and downward pressure has increased.
After the Spring Festival, affected by the epidemic situation, the operating rate of phthalic anhydride enterprises was low. Most of the companies stopped production. The price of phthalic anhydride fell and the downstream demand was poor. The o-xylene market is bearish and has some downward pressure on o-xylene. O-xylene prices in the market fell and pressure increased.
Market outlook
According to the O-Xylene analyst of SunSirs, after the Spring Festival, due to the epidemic, crude oil prices have plummeted, and the cost of raw materials of O-Xylene has dropped; downstream companies have started operations at low levels, and demand for O-Xylene has declined. O-xylene is mainly produced by Sinopec and PetroChina. O-xylene is still guaranteed to start normally, and the operating rate is about 70%. However, due to limited logistics, many traders have not entered the market or are unable to leave the warehouse normally, and market transactions are limited. In the market outlook, it is difficult to determine the starting date of the downstream phthalic anhydride companies. The demand for o-xylene has dropped, the price of external disks has fallen, which has been negative for the domestic o-xylene market, and the poor logistics transportation has led to the backlog of o-xylene. It is expected that the market price of o-xylene will weaken.
If you have any questions, please feel free to contact SunSirs with marketing@sunsirs.com.
Agricultural & sideline products