SunSirs: Negative Superposition and the Domestic Acetic Acid Market Is Running Steadily (February 3-7)
February 11 2020 09:17:11&nbsp&nbsp&nbsp&nbsp&nbspSunSirs (John)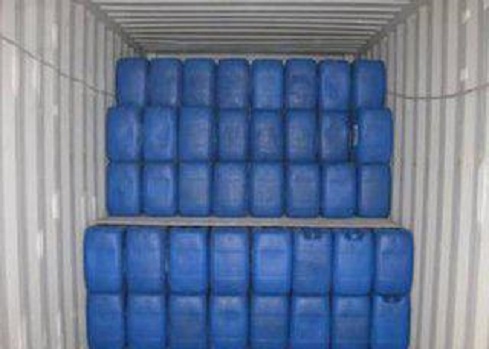 Price trend
According to the bulk data monitoring of SunSirs, the domestic acetic acid market has been running steadily this week. At present, the quotation in Henan is about 2,400-2,450 RMB/ton; in Shandong is about 2,700-2,800 RMB/ton; in Hebei is about 2,750-2,800 RMB/ton; in Shaanxi is about 2,050 RMB/ton; in Jiangsu is about 2,650-2,750 RMB/ton; in Zhejiang is about 2,800-2,900 RMB/ton; in South China, the quotation for delivery is about 2,750-2,800 RMB/ton.
Analysis review
Product: Affected by the epidemic of pneumonia, domestic logistics and transportation are limited, acetic acid production enterprises are not able to deliver goods smoothly, inventory accumulation is high, and some enterprises gradually reduce their load. Due to the delay of commencement and load reduction in some downstream markets, the overall trade and investment in the industry is light, and the overall market is stable.
Industry chain: in the upstream, the methanol market has increased the storage pressure, the enterprise's shipment is not smooth, and the market transaction and investment are flat, at present, about 2,110 RMB/ton; The domestic acetate, vinyl acetate, acetic anhydride and other industries are basically in a semi closed state, with insufficient start-up and weak demand in the industry. Some areas are expected to resume work next week, but the transportation is still difficult; PTA spot market has a large stock accumulation pressure, terminal start-up is delayed, and transportation is limited.
International: this week, the international acetic acid market is mainly stable, in which the price of acetic acid in North America is about 750 US dollars/ton; the price of acetic acid in Asia is about 325-375 US dollars/ton; the current price of acetic acid in Europe is about 620 euros/ton.
Market outlook
According to the acetic acid analyst of SunSirs, under the influence of pneumonia, the overall performance of domestic acetic acid industry chain is relatively light. First, Limited Logistics and transportation lead to weak and soft trade and investment, second, the downstream market starts late, demand is poor, and the superposition of negative factors leads to weak and stable operation of acetic acid market. It is expected that the acetic acid market is still weak in a short period of time, and transportation constraints are the main problems.
If you have any questions, please feel free to contact SunSirs with marketing@sunsirs.com.
Agricultural & sideline products