SunSirs: Energy, China's Demand is Expected to Cool Down, Oil Prices Continue to Decline
February 04 2020 09:56:09&nbsp&nbsp&nbsp&nbsp&nbspSunSirs (Selena)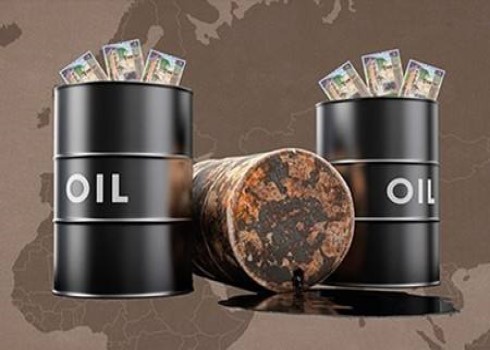 According to the data of SunSirs, around the Spring Festival this year, the international crude oil price continued to decline, with a large drop. According to statistics, from January 20 to January 31, Brent crude oil dropped from $65.20/ barrel to $56.62/ barrel, down $8.58/ barrel (13.2%). WTI crude oil fell to $51.56/ barrel from $58.38/ barrel, down $6.82/ barrel (11.7%). The main reason is that the market is generally worried about the inhibition of China's crude oil demand and economic prospects, and the US Energy Information Agency (EIA) also expressed some concerns about the future crude oil demand.
With the outbreak of new coronavirus pneumonia in China and the gradual expansion of its influence, many high-speed traffic restrictions, urban traffic control, and the number of vehicles on the road have been sharply reduced, which has weakened the market demand for oil products, and also affected the bulk commodity crude oil market. So, the oil price turns around.
According to the evaluation of many overseas institutions, during the Spring Festival, due to the impact of China's low demand for refined oil, the net demand for crude oil decreased by 250,000-300,000 barrels. Globally, due to the impact of China's epidemic, international aviation, tourism and other fields were affected, and the demand for crude oil also decreased correspondingly, with a loss of about 500,000 barrels.
On January 30, four OPEC sources said that Saudi Arabia has started negotiations with OPEC and its allies to advance the upcoming OPEC+ policy meeting from March to early February. From the current situation, Iran has expressed its opposition, but Saudi Arabia is eager to take measures to prevent oil prices from continuing to decline. The positive effect on the market has not been highlighted in terms of the trend of oil price, which needs to be further observed.
In the view of SunSirs, the price of crude oil may still linger at a low level in the near future, or even continue to explore. On one hand, it may take some time for China's demand to return to normal, but it can't be totally pessimistic. With the coming of the refinery's resumption period, the crude oil inventory will be further consumed. On the other hand, the pressure of crude oil inventory in China's ports is not large at present, and the impact of crude oil import in the later period will not be too great naturally. In addition, OPEC is more likely to continue to increase production reduction, which also plays a buffer role in the decline of oil price. It is expected that the oil price will not fall off a cliff. With the end of the epidemic in China, the possibility of oil price rebound is greater.
If you have any questions, please feel free to contact SunSirs with support@sunsirs.com .
Agricultural & sideline products