SunSirs: Stock up Before the Festival to Promote the Rise of Acetic Acid Market
January 21 2020 11:01:56&nbsp&nbsp&nbsp&nbsp&nbspSunSirs (John)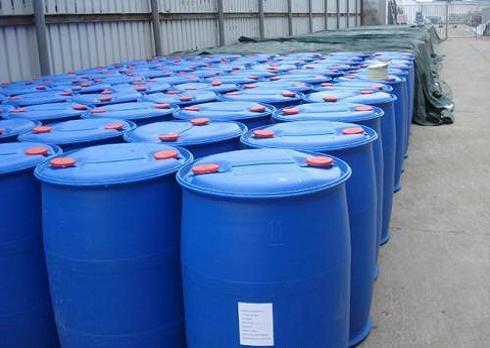 Price trend
According to the data of SunSirs, after the new year, the domestic acetic acid market rose sharply, with an average price of 2,483 RMB/ton at the beginning of the month and 2,733 RMB/ton as of January 20. The overall increase was 10.07%.
Analysis review
Product: After entering the new year, the domestic acetic acid enterprises started to operate smoothly as a whole. Although some of them were overhauled for a short time, there was no obvious gap in the market as a whole, and the inventory in the industry was always low, and the supply of goods in the market was tight. The downstream market was affected by factors such as stock up before the festival, and the demand side supported the acetic acid price well. In addition, the upstream methanol price remained high, and the two-way support for the acetic acid price continued Higher price, better price intention of enterprises.
Industry chain: In the upstream, methanol prices are high and firm, and prices are adjusted according to their own supply and demand and the downstream stocking rhythm. At present, the price is 2,262 RMB/ton around; domestic acetate, vinyl acetate and acetic anhydride industries are relatively light, enterprises are gradually entering the holiday, the industry is under construction, and the demand for acetic acid is gradually weak; PTA spot market negotiation atmosphere is falling, and the trading and investment atmosphere is becoming colder, terminal demand has declined, at present, it is about 4,877 RMB/ton.
International: at present, the price of acetic acid in the international acetic acid market is affected by the high price of raw materials methanol, and the price of acetic acid is firm, among which the price of acetic acid in North America is about 670 US dollars/ton; the price of acetic acid in Asia is about 330-395 US dollars/ton; the price of acetic acid in Europe is about 650 euros/ton.
Market outlook
According to the acetic acid analyst of SunSirs, although Tianjin Bohua Plant is shut down and Henan Longyu is running at low load at present, the market supply is still relatively stable. Near the end of the year, the market substantive negotiation has basically ended. With the completion of the downstream market shutdown and stock up, the demand end support is insufficient, so the acetic acid market performance is expected to be relatively cold in a short time.
If you have any questions, please feel free to contact SunSirs with marketing@sunsirs.com
Agricultural & sideline products