SunSirs: Weak fundamentals and Spandex Prices are Stable
December 20 2019 10:39:32&nbsp&nbsp&nbsp&nbsp&nbspSunSirs (Linda)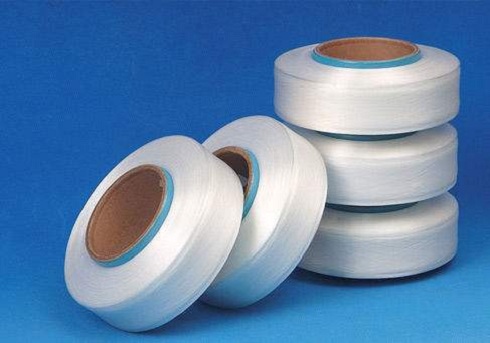 According to the price monitoring of SunSirs, the domestic spandex market has been temporarily stable recently. As of December 19, the average market price of 40D specification is 31,900RMB/ton, down 8.33% year on year.
Recent mainstream price statistics of spandex market (unit: RMB/ton)
| | | | |
| --- | --- | --- | --- |
| | 20D | 30D | 40D |
| Zhejiang | 36,000-38,000 | 34,000-35,000 | 28,000-31,000 |
| Shandong | 37,000-39,000 | 35,000-36,000 | 29,000-32,000 |
| Fujian | 37,000-39,000 | 35,000-36,000 | 29,000-32,000 |
| Jiangsu | 36,000-38,000 | 34,000-35,000 | 28,000-30,000 |
Spandex market transaction atmosphere is general, the supply of manufacturers is stable, the market atmosphere is relatively strong, and the quotation of mainstream factories is stable. At present, 36,000-38,000RMB/ton is the reference for mainstream negotiation of 20D spandex in Jiangsu and Zhejiang; 34,000-35,000RMB/ton is the reference for mainstream negotiation of 30D spandex; 28,000-31,000RMB/ton is the reference for mainstream negotiation of 40D spandex, and the actual transaction volume is the reference.
The raw material market and PTMEG market have been put into overall operation. The main quoted prices of suppliers are stable, and the actual delivery orders are mainly negotiated. New production capacity is planned to be put into production, so the market is cautious and wait-and-see. The strong price intention is weak. In terms of price, the main quotation of 1,800 molecular weight goods source is 15,000-15,500RMB/ton, and the actual single negotiation is 14,000-14,800RMB/ton. The weakness of pure MDI market continues, the downstream low-cost market is seeking to fill the position, the demand support is limited, and the focus of trading atmosphere is light. At present, the price of pure MDI market in North China is 16,000-16,300RMB/ton telegraphic transfer barrels, and that of pure MDI market in South China is 15,900-16,300RMB/ton telegraphic transfer barrels.
Recent changes of PTMEG plants in China
| | | | |
| --- | --- | --- | --- |
| Company | Area | Capacity (10,000 tons/year) | Note |
| Shanxi Sanwei | Hongdong Shanxi | 5 | In shutdown, no restart plan |
| Sichuan Tianhua | Luzhou Sichuan | 4.6 | Restarted |
| Sinopec Great Wall Energy and Chemica | Yinchuan Ningxia | 9.2 | Two devices operate stabliy with 80% load |
| Shaanxi Shanhua | Huaxian Shaanxi | 4.6 | With 80% load |
| Henan Energy and Chemical | Hebi Henan | 6 | In shutdown |
| Xinjiang Blue Ridge Tunhe | Changji Xinjiang | 4.6 | A 30,000t /year PTMEG device operates stably |
Since December, the downstream market has entered into the traditional off-season. The demand for grey cloth and fabric is relatively weak. Manufacturers adhere to the principle of 'buy as you use' for raw materials. The stock is generally high, and the capital is very tight. At present, the terminal factory is in the process of making foreign Christmas orders. The autumn and winter clothing fabric orders are basically coming to an end, and the delivery is not smooth. In Fujian Province, there are not many downstream orders to follow up, and the starting level of lace market is around 30%, and that of warp knitting market is about 60%; in Guangdong Province, the downstream market needs to follow up cautiously, with the starting level of circular machine at 30-40%, and that of warp knitting at 60-70%. The downstream market in Xiaoshan and Shaoxing of Zhejiang Province started in a general way, and the cotton bale market started at a level of about 60%. The terminal market in Wujiang District of Jiangsu Province started to work steadily, and the yarn wrapping market started to work at a level of 60-70%.
According to analysts of Sunsirs, at present, spandex market is stable, raw material market is weak and volatile, cost end support performance is average, downstream end enterprises are not high in buying gas, and overall transaction performance is light.Due to repeated trade frictions between China and the United States, they dare not place a large number of orders, and the overall order is dominated by 'small batch, multi batch', just in need of procurement. On the other hand, this year's Spring Festival holiday time ahead of schedule, demand will further decline, the market is more pessimistic, it is expected that the spandex market will be mainly volatile and weak.
If you have any questions, please feel free to contact SunSirs with support@sunsirs.com.
Agricultural & sideline products