SunSirs: Agriculture: Egg Market Trapped With Price First Increased Than Decreased
December 13 2019 16:51:28&nbsp&nbsp&nbsp&nbsp&nbspSunSirs (Daisy)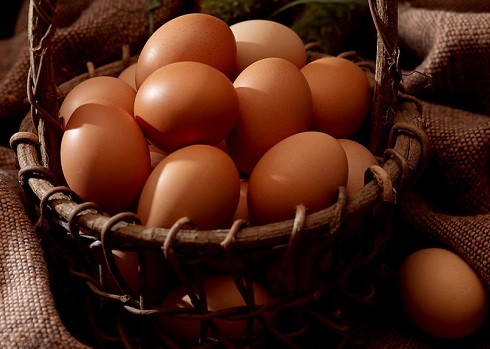 1. Price Trend
According to data from SunSirs, egg price was 9.47 RMB/kg at the beginning of this week, and the egg price was 9.56 RMB/ kg this weekend, an increase of 0.95%.
2. Market Analysis
Product: The average price of eggs in Shandong in the main producing area was 9.30 RMB/kg, an increase of 0.12 over the 12th. The average price of eggs in Hebei was 8.89 RMB/ kg, the same as in the 12th. The average price of eggs in Guangdong in the main sales area was 10.40 RMB/ kg, which was unchanged from the 12th. Beijing egg average price of 9.15 RMB/kg, unchanged from the 12th.
Early in the week, as the weather became cooler, the production capacity of hens was gradually restored. And the chicks in the spring to enter the pen market have entered the peak production period. However, the prices of meat such as pork and poultry rose sharply at that time. Egg substitution consumption increased significantly, which supported egg prices. In addition, the temperature difference between the north and the south has increased. The northern part of the main breeding area has a low season for egg production, and the supply of eggs has dropped significantly. Boosted by the start of the consumer season, demand has grown slowly.
Since entering November, with the fall in pork prices, consumer demand for egg substitutes has weakened, and prices have fallen. The egg market is currently in a low season of consumption, and prices fall seasonally.
Industry chain: The price of cull chickens has risen sharply from September to November, with the highest average price reaching 11.4 yuan per kg. And the market expects that the high prices of cull chickens will attract farmers to eliminate them in advance.
The first reason is that the price of eggs is still at a high level. The profit is good.
The second reason is that there are not many old chickens that can be washed, and the culling of laying hens that are less than 500 days is not in line with the habits of farmers.
The third is that the chicken's seedling schedule needs to wait for a long time, and the interval between temporary cull and upper chicks must be more than 3 months. The cost of capital and time for chickens is high. At present, the production of laying hens is still higher than the cull amount.
3. Market Forecasting
It is unlikely that the spot egg price will fall sharply in the short term. Until the production capacity of live pig is fully restored, there is a high probability that pork prices will continue to oscillate at a high level, and eggs will follow the pattern of high oscillations in pork.
If you have any questions, please feel free to contact SunSirs with support@sunsirs.com
Agricultural & sideline products