SunSirs: With U.S. Soybeans Rising, China's Soybean Meal Rises Sharply
May 08 2021 08:37:27&nbsp&nbsp&nbsp&nbsp&nbspSunSirs (Linda)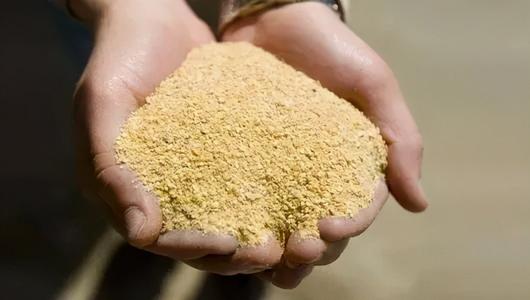 Beginning in mid-April, the soybean meal market bottomed out and started a rising pattern. The price continued to rise. At the end of the month, it ushered in a short callback and continued to rise after the holiday. As of May 7, the average soybean meal market price was 3682 yuan/ton, which was 4 It rose 8.63% on the 13th.
As the Spring Festival approached, the decline in the soybean meal market slowed down, and the soybean meal rose briefly after the holiday. It continued to fall for two consecutive weeks in March. The highest decline has exceeded 7%, and the decline has accelerated. In mid-March, the decline of soybean meal has slowed down due to the continued sharp decline. At the end of March, soybean meal ushered in a rebound, rising for two consecutive weeks, or 3.8%. In the first week of April, the soybean meal market fell by 1.51%, and continued to rebound in the second week, rising by 1.39% that week. From April 13th to 26th, soybean meal rose more than 6%. Towards the end of the month, soybean meal continued to pull back, with a weekly decline of 0.97%. After the May Day holiday, the external market pulled up. After the holiday, soybean meal rose for two consecutive days, or 3.44%.
Beginning in mid-April, soybean meal once again ushered in the rising market, the external market for US soybeans rose, domestic soybean oil plants were shut down for maintenance, and soybean meal stocks fell. Soybean meal stocks fell to 650,000 tons in the week of April 16th, down 6.74 on a week-on-week basis. %. The external disk rose and the inventory pressure eased. Soybean meal spot oscillated and rose from the 16th to the 26th, an increase of 6.05%. Towards the end of the month, soybean meal prices continued to decline, falling by more than 2.7% on the 4th.
During the May 1st holiday, foreign disks rose strongly, US soybean inventories were low, and soybean foreign disk futures prices rose sharply. After the May Day holiday, soybean meal opened higher for two consecutive days, rising 70 yuan/ton on the 6th and 53 yuan/ton on the 7th. The futures market was boosted. Soybean oil mills raised the spot price of soybean meal. The mainstream price has exceeded 3,600 yuan/ton, a two-day increase of more than 3%.
The number of imported soybeans to Hong Kong increased after the holiday. According to customs data, my country's soybean imports in April were 7.448 million tons, and 28.627 million tons from January to April, an increase of 16.8% compared with the same period last year. The negative factors are still there, and the soybean meal market outlook may usher in a callback.
If you have any questions, please feel free to contact SunSirs with support@sunsirs.com.
Agricultural & sideline products